Geometric 'Pink Diamond' Chocolate Easter Egg Tutorial with Gumpaste Bow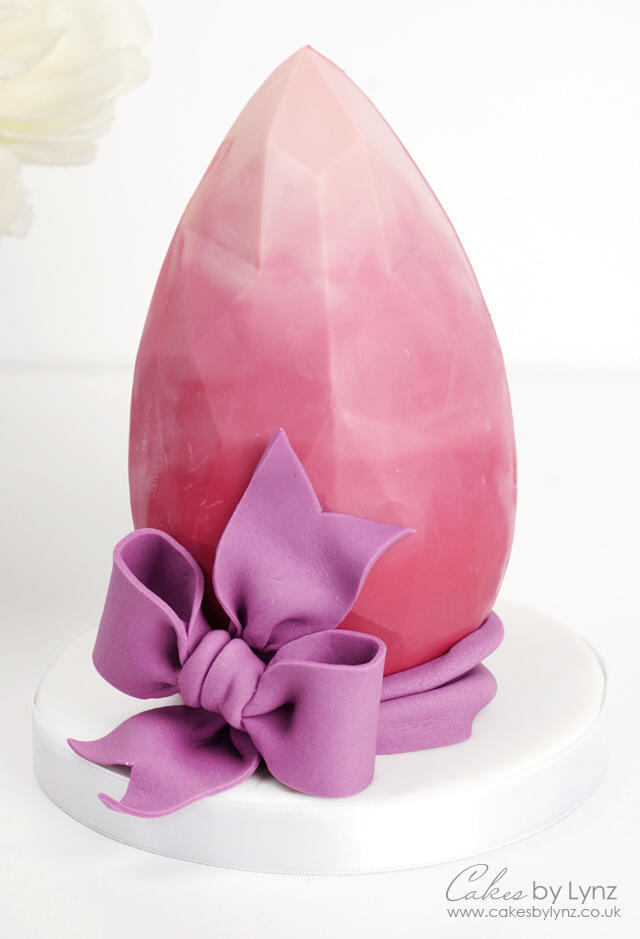 Hi and welcome back to my kitchen. This week I'm going to show you how I created this pretty geometric Easter egg, with ombre pink chocolate which makes it look like a giant pink diamond.
In the tutorial I show you how to temper your white chocolate and how to colour it pink. You will also see step by step how to make a gumpaste bow which you can add to your Easter treats or add onto your cakes. These eggs can then be given as gifts, used in treat boxes or added to your cakes as cake toppers.
★ OTHER TUTORIAL YOU MAY LIKE:​
Geometric Cake Heart Cake: https://youtu.be/rGVsV9twugw
Painted Geometric Cake Hearts: https://youtu.be/1l9tpIvr9Rc​
Chocolate balloons: https://youtu.be/7fjNi5M8cQg
Hot Chocolate Cocoa Bombs: https://youtu.be/DhGmpnoh7VU
I really hope you enjoy the tutorial and you will enjoy making your own geometric Egg. Thank you so much for watching and don't forget to like the video and subscribe for more cake decorating tutorials!
FOLLOW ME HERE ↓
▫ Blog: http://www.cakesbylynz.co.uk​
▫ Facebook: http://www.facebook.com/cakesbylynz​
▫ Instagram: https://www.instagram.com/cakesbylynz/​
▫ Pinterest: https://www.pinterest.com/cakesbylynz/​
-- CakesbyLynz