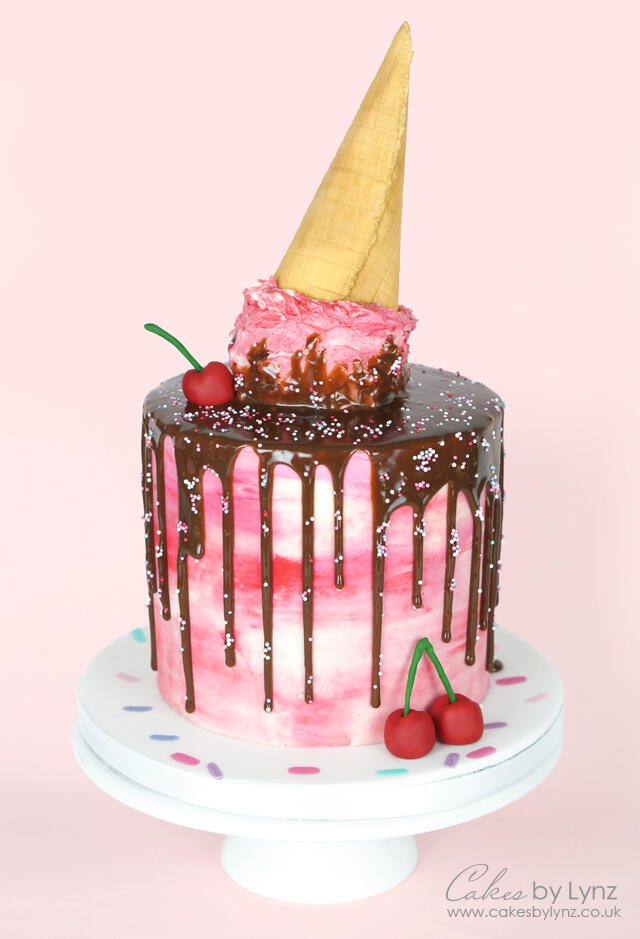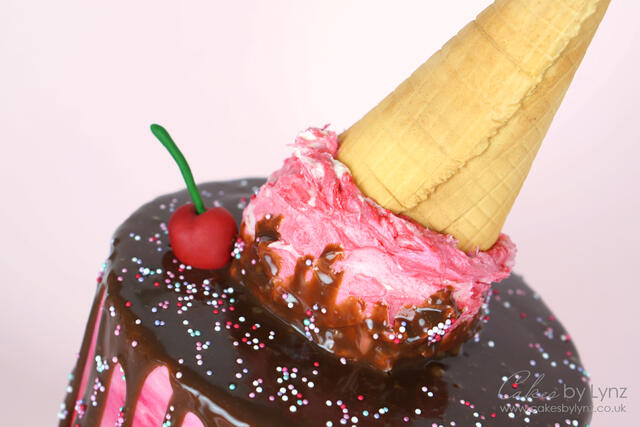 Hi and welcome back to my kitchen. In the tutorial go through how I added the buttercream to look like cherry ice cream, making the ice cream on top including the cone, adding the chocolate drip, making the board look like its covered in sprinkles and finishing off the cake with some fondant cherries.
➡In this video I use an American buttercream recipe which you can find here: https://youtu.be/dPV815p1eAE
➡Plus you will find my vanilla sponge cake recipe here: https://youtu.be/j5Axsg_8X3E
➡Other tutorials you might find useful:
How to cover a cake in buttercream: https://youtu.be/Q_gJ6HoRRDk
How to cover a cake board: https://youtu.be/UbJo785jQug
Chocolate Ganache: https://youtu.be/1ZWaaeE1Ti0
I really hope you enjoy the tutorial and will find it useful. Thank you so much for watching and don't forget to subscribe for more cake decorating tutorials.
➡️Click here to read more about this cake over on my blog!
http://www.cakesbylynz.co.uk/index.php/2020/08/melting-ice-cream-drip-cake
➡ FOLLOW ME HERE:
▫ Blog: http://www.cakesbylynz.co.uk
▫ Facebook: http://www.facebook.com/cakesbylynz
▫ Instagram: https://www.instagram.com/cakesbylynz/
▫ Twitter: @cakesbylynz
➡Tools I have used in todays video:
Glass Cutting Board: https://amzn.to/2BLqcaE
Turn Table: http://amzn.to/2CfVJUl
Metal Scrapper Tool (small): http://amzn.to/2BNjf7v
Offset spatula (small): https://amzn.to/2yD7btn
Smoothing tool: https://amzn.to/2C3WFws
Rolling Pin: http://amzn.to/2lkPtA1
Modelling tools: https://amzn.to/2WWfnOR
Edible glue: http://amzn.to/2iYkZXm
Renshaw Fondant (White): https://amzn.to/2nOa2Kh
Squires Petal Paste (Gumpaste): https://amzn.to/2Ts85QS
Piping bags I use: http://amzn.to/2xqeDlM
Raspberry Colour Splash: https://amzn.to/2XSvYF2
SweetStamp Pixie Pearl Sprinkles: https://www.sweetstamp.online/collections/pixie-pearls
(plus don't forget you can still get 10% off all Sweet Stamp products on their website by entering 'CAKESBYLYNZ' at the checkout)
Plus find a full list of all my favourite tools and baking equipment here: https://www.amazon.co.uk/shop/cakesbylynz