Creating Fondant Ruffles - 3 different techniques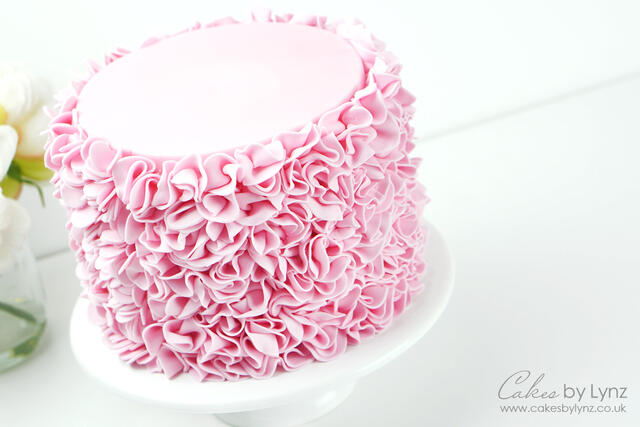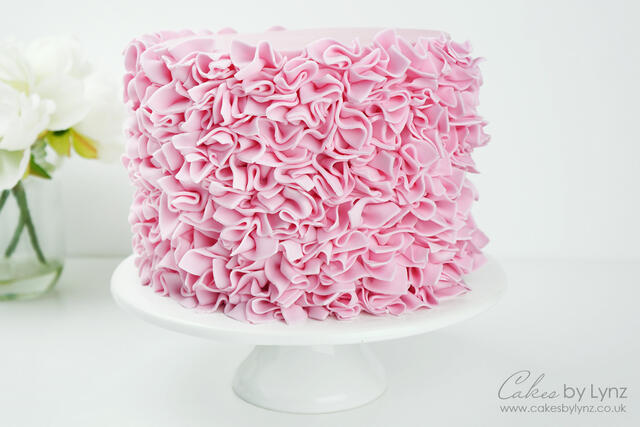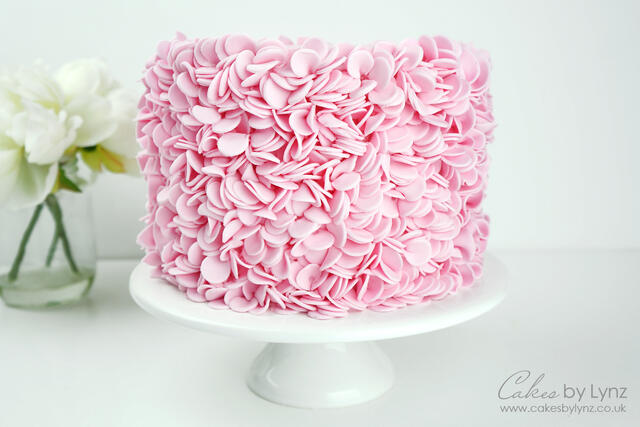 Hi and welcome back to my kitchen. One effect that I love on a cake are ruffles and for this weeks tutorial I am going to show you how by using 3 different fondant cutters you can create 3 different techniques.
If you're a beginner to cake decorating or just looking for a new style of ruffle these designs are so easy to create. They can be a little time consuming but it is definitely worth it.
For the 3 styles I will be using a circle cutter, a square cutter and a 5 petal cutter. These styles would all be perfect for an occasion, including if you are making a birthday cake, baby shower cakes or wedding cakes.
I really hope you enjoy the tutorial and might find some of the techniques useful. Thank you so much for watching and don't forget to subscribe for more cake decorating tutorials!
➡Blog Post
Don't forget you can read more about my thoughts on ruffles over on my blog:
http://www.cakesbylynz.co.uk/index.php/2020/02/fondant-ruffle-cake-techniques-tutorial-circle-square-petal-ruffles
➡Other Tutorials you might want to watch:
How to cover a cake in Fondant: https://youtu.be/gWWqBMRHEjM
Ballet Slippers Tutorial: https://youtu.be/hGEXLzQupV4
Vanilla Sponge Cake recipe: https://youtu.be/j5Axsg_8X3E
Ombre Ruffle Cake: https://youtu.be/3EE-heRGeyk
➡ FOLLOW ME HERE:
▫ Blog: http://www.cakesbylynz.co.uk
▫ Facebook: http://www.facebook.com/cakesbylynz
▫ Instagram: https://www.instagram.com/cakesbylynz/
▫ Twitter: @cakesbylynz
➡Tools I have used in todays video:
Rolling Pin: http://amzn.to/2lkPtA1
Modelling tools: http://amzn.to/2iU4CuQ
Edible glue: http://amzn.to/2iYkZXm
Renshaw Extra Fondant – white: https://amzn.to/38OK3or
FMM Round Cutter: https://amzn.to/2T1NdyF
FMM Square Cutter: https://amzn.to/2T1NdyF
PME 5 petal Cutter: https://amzn.to/37OsQdD
Plus find a full list of all my favourite tools and baking equipment here: https://www.amazon.co.uk/shop/cakesbylynz
~ Please note that some of links above may be affiliate links. Buying from these links supports this channel but at no extra cost to you x (This is not a sponsored video) ~
I really hope you have enjoyed the video and found it useful. If you have please click Like and if you want to see more videos like this please Subscribe.
-- CakesbyLynz