How to Cover a Cake Board - Basic Fondant / Wood Grain / Stone Effect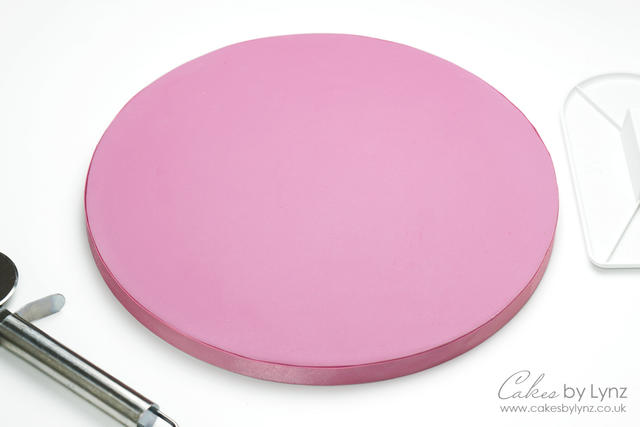 Hi and welcome back to my kitchen. In this weeks cake decorating video tutorial I have created a video dedicated to the technique I use to cover my cake boards.
So if you're a beginner to cake decorating or just looking to start covering your cake boards this video has lots of hints and tips, from using coloured fondant, to making your boards look like wood and stone.
If you want to jump straight to the wood and stone effects I have listed the time stamps below:
Wood Grain 4:00
Stone Effect 6:50
In the UK our boards tend to have a metallic silver finish, so by covering the boards they really become part of the finished cake.
I really hope you enjoy the tutorial and might find some of the techniques useful. Thank you so much for watching and don't forget to subscribe for more cake decorating tutorials!
➡Blog Post
Don't forget you can read more about my thoughts on covering my cake boards over on my blog:
http://www.cakesbylynz.co.uk/index.php/2020/01/how-to-cover-a-cake-board-basic-fondant-wood-grain-stone-effect
➡Other Tutorials you might want to watch:
How to cover a cake in Fondant: https://youtu.be/gWWqBMRHEjM
Birthday Bear Tutorial: https://youtu.be/_Qzi_42OJNA
Ice Cream Themed Cake Tutorial: https://youtu.be/u0IGKmaIEog
Pumpkin Cake Tutorial: https://youtu.be/hfO1j33BgJk
Buttercream Flower Bouquet Cake Tutorial: https://youtu.be/OAjH3nPkh6k
➡ FOLLOW ME HERE:
▫ Blog: http://www.cakesbylynz.co.uk
▫ Facebook: http://www.facebook.com/cakesbylynz
▫ Instagram: https://www.instagram.com/cakesbylynz/
▫ Twitter: @cakesbylynz
I really hope you have enjoyed the video and found it useful. If you have please click Like and if you want to see more videos like this please Subscribe.
-- CakesbyLynz