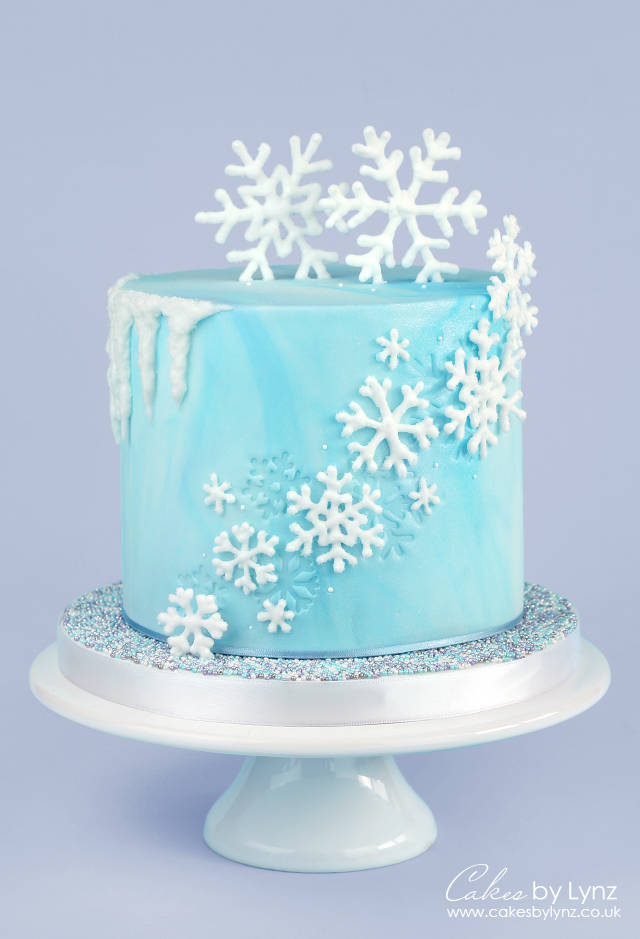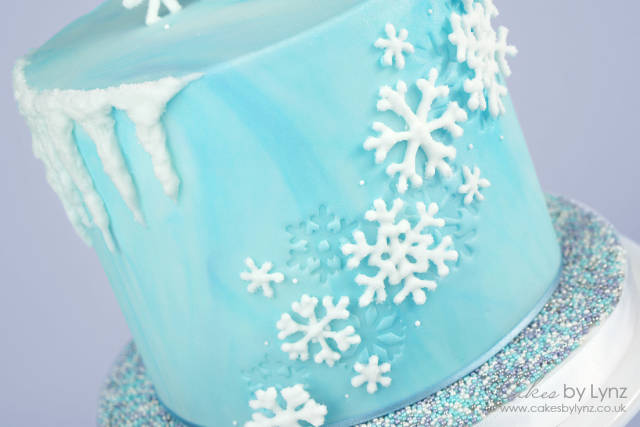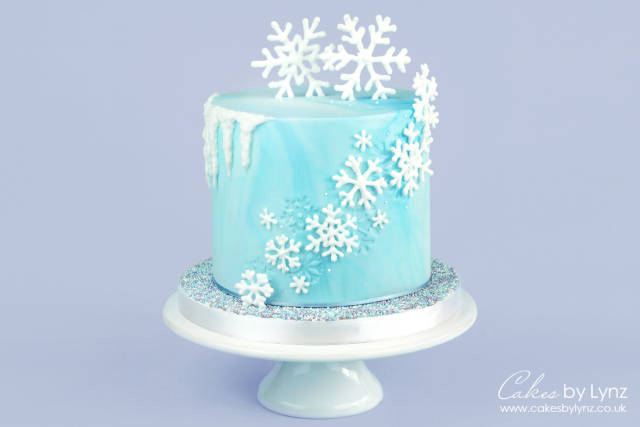 Hi and welcome back to my kitchen. Here in the UK its starting to get alot colder and is really starting to feel Christmasy, so for this weeks cake decorating tutorial I am going to be showing you how I made this winter snowflake themed cake.
In the tutorial I show you how I created the snowflakes from Royal Icing, how I covered my cake in this marble effect and also added the edible icicles down the side.
I really hope you enjoy the tutorial and enjoy making your own version of this cake whether you are looking for a Christmas cake or you are looking to make a cake for a Frozen themed party. Thank you so much for watching and don't forget to subscribe for more cake decorating tutorials!
➡Useful tutorials
How to prepare & cover a cake: https://youtu.be/gWWqBMRHEjM
Marble Fondant: https://youtu.be/vQsTVPr8gRo
Vanilla cake recipe: https://youtu.be/j5Axsg_8X3E
➡️Click here to read more about this cake and download the snowflake template:
http://www.cakesbylynz.co.uk/index.php/2019/12/winter-snowflake-cake-tutorial/
➡ FOLLOW ME HERE:
▫ Blog: http://www.cakesbylynz.co.uk
▫ Facebook: http://www.facebook.com/cakesbylynz
▫ Instagram: https://www.instagram.com/cakesbylynz/
▫ Twitter: @cakesbylynz
I really hope you have enjoyed the video and found it useful. If you have please click Like and if you want to see more videos like this please Subscribe.