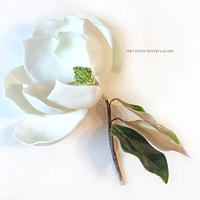 The Confectionery Gallery
posted almost 4 years ago
Standing Girl Topper in Christmas Tree Outfit
In this tutorial I first begin by shaping and preparing the internal structure for the standing topper, techniques of which can be used for other standing toppers. I then proceed to create a fun, Christmas tree themed outfit to match the fun and expressive cake topper face, as this video is a follow up to my "Expressive Fondant Faces #1: Expressive Fondant Face – Tongue Sticking Out" tutorial.
The star on her head stands without any internal support. The technique I use to attach it can also be used to attach fondant pieces to cakes/cake toppers, etc., especially for delicate pieces that may need internal support but where any such support may prove a bit difficult to create.
Thank you for watching.
The Confectionery Gallery