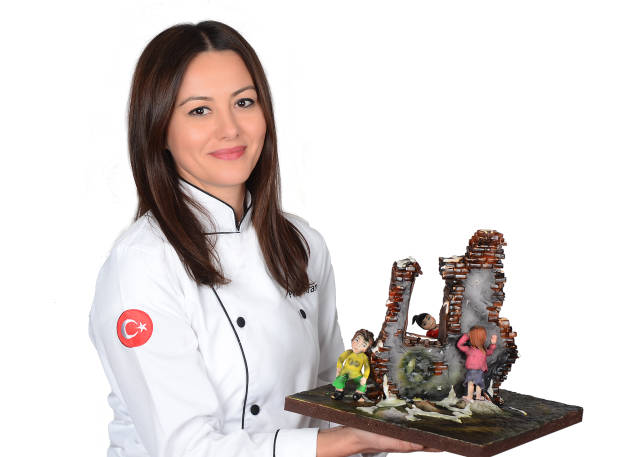 https://instagram.com/p/BPs_dPbApBN/
(Give peace a chance colloboration)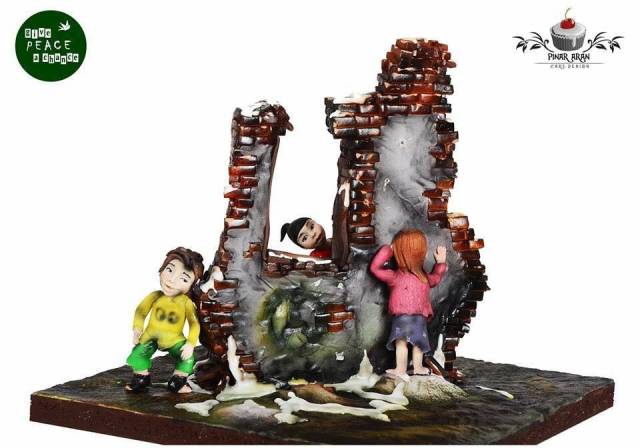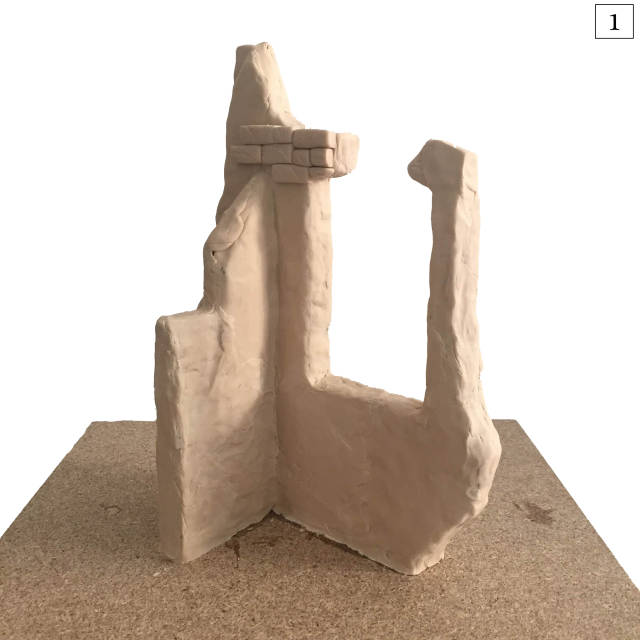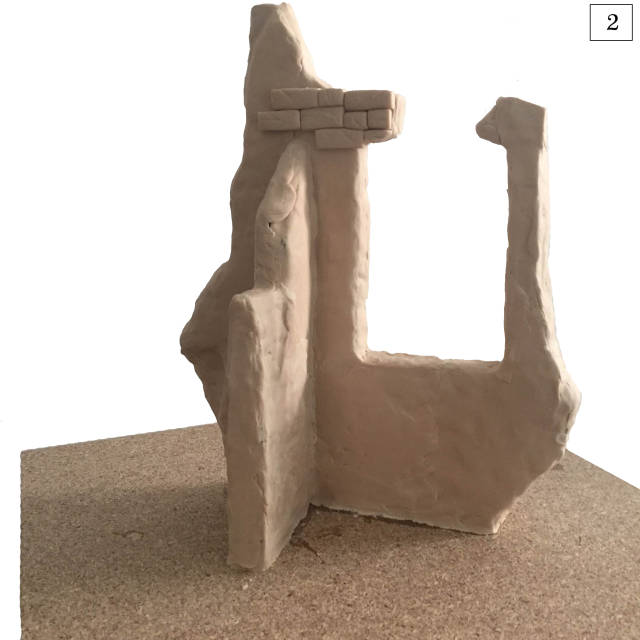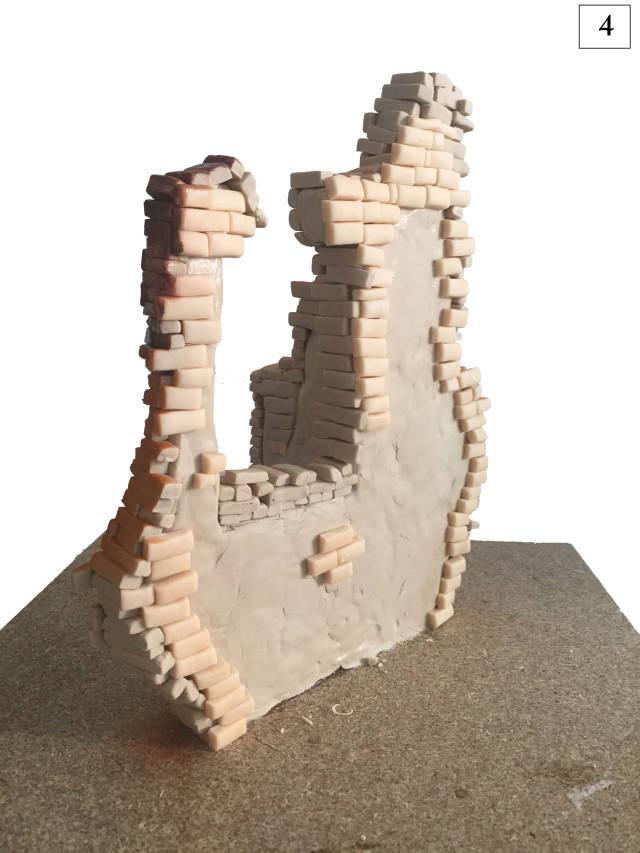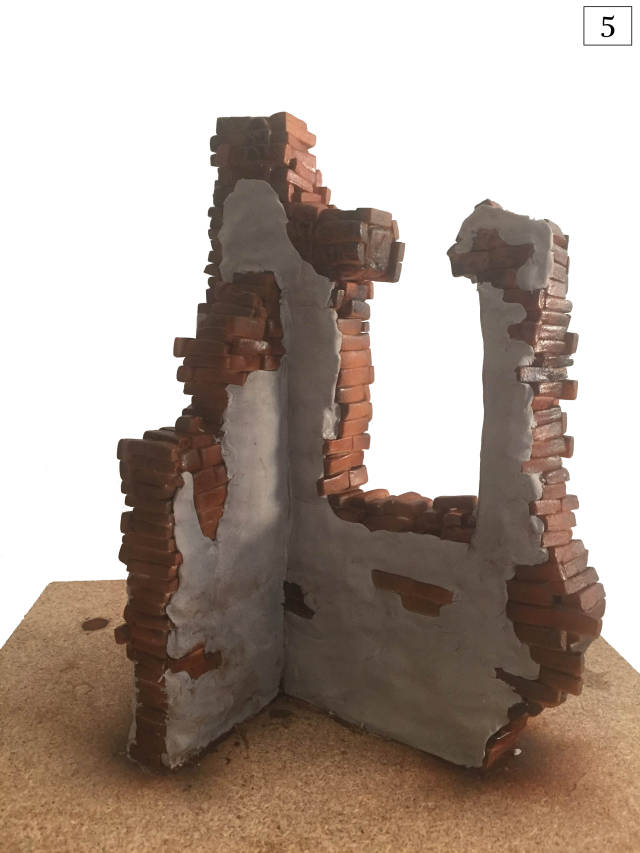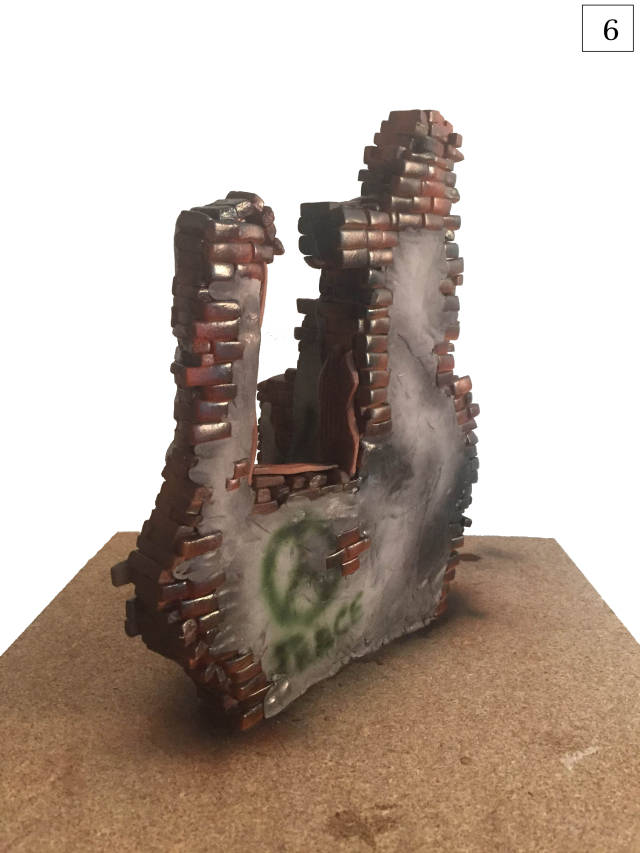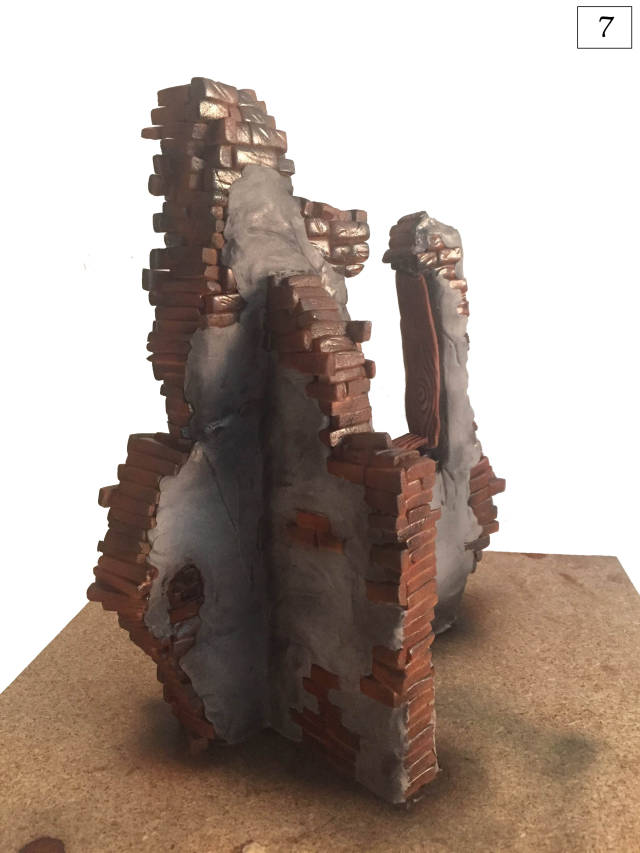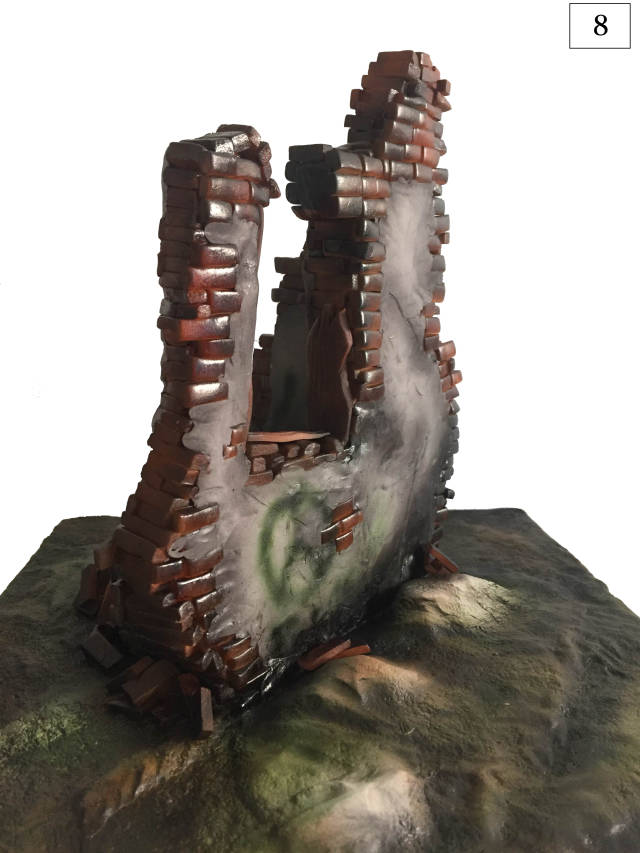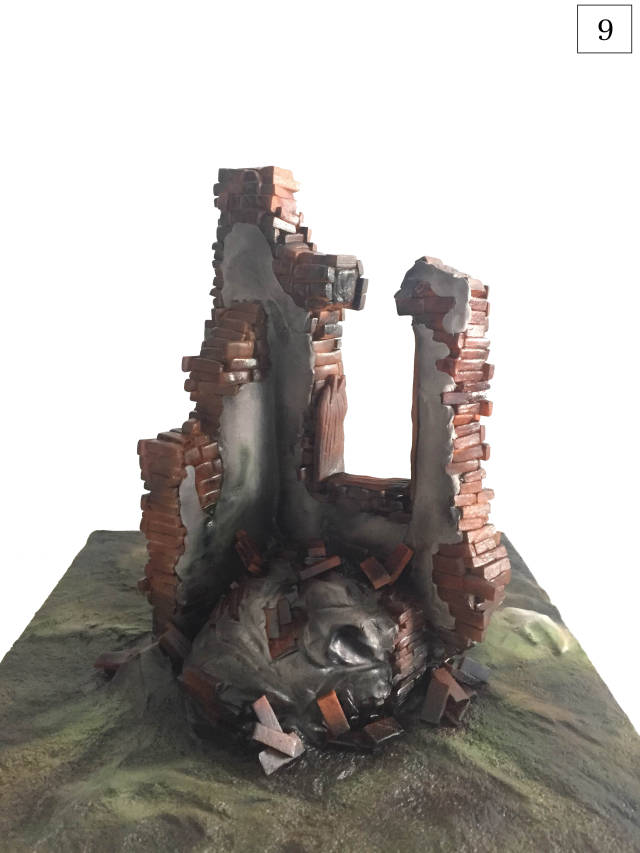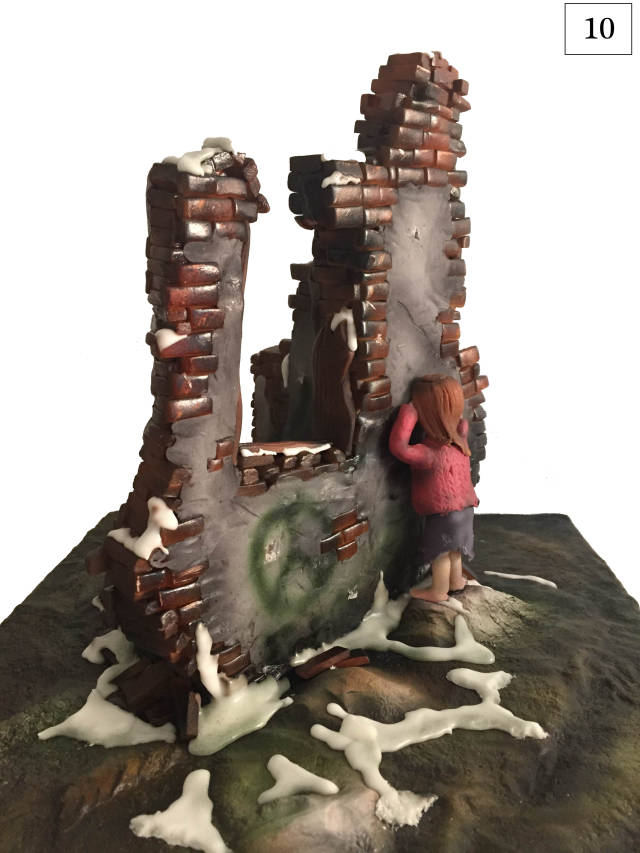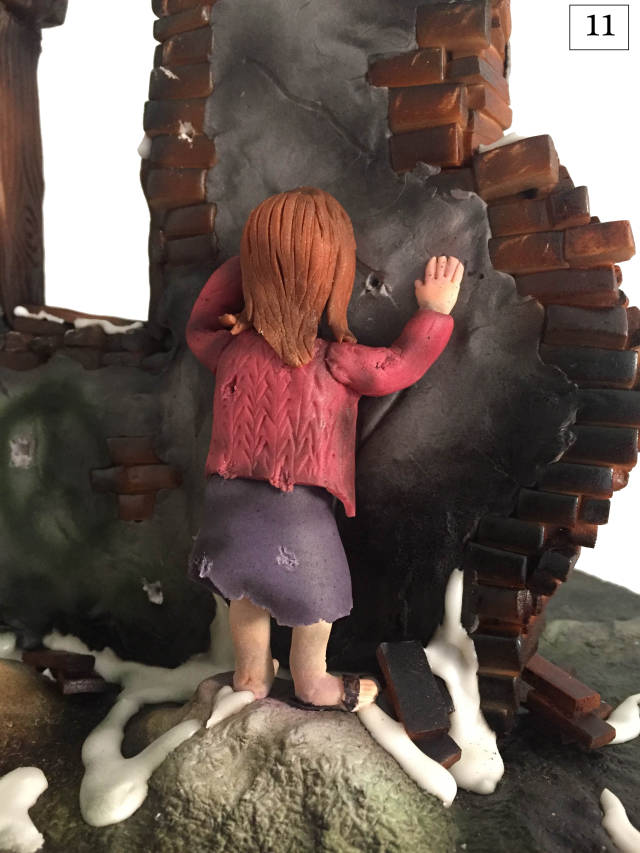 WHEN THE CHILDREN SMILE…
To be a child is to see the world in a pure and innocent way. When the children smile, darkness of the war will be enlightened and disappear.
In this piece of work, children playing hide-and-seek are improvisionised through the ruins of a street in the middle of a war. Reflections of children's souls will enlighten the dark world forever. As long as we learn not to lose that soul…
1. Wall model made from cardboard is placed on a wooden base.
2. Wall model is covered by sugar paste.
3. Stones made from sugar paste are prepared one by one to give the ruin effect.
4. Stones are placed onto the wall with the help of edible glue aligned with the ruined appearance.
5. Lower ground is covered with gray sugar paste for plaster appearance.
6. Wooden textured frame made from sugar paste is placed around the window.
7. Smoke effect is applied on the model with correct shading by airbrush.
8. Ground is covered with sugar paste and painted by airbrush with texture application.
9. Rubble made from sugar paste is placed in the ruins.
10. Slush effect is given with royal icing on the ground.
11. Children playing hide-and-seek through the ruins are modeled with sugar paste.
12. Figures are placed in appropriate positions on the ruins so that they are visible in a wide variety of angles and painting is finalized by airbrush.
Pinar Aran
TAFED – Turkish National Culinary Team Chef
Sugar Artist
Turkey
instagram: pinararancakedesign
email: aranpinar@gmail.com