Cake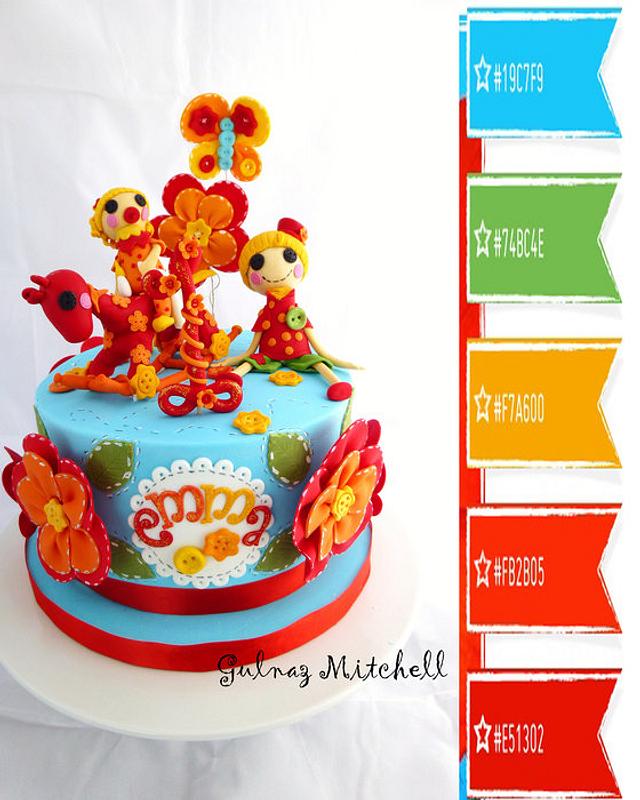 Lalaloopsy cake. Easy Fantasy Flower Tutorial using two round cutters
I made this cake for little girl Emma who is turning one. Her Mum saw my first Lalaloopsy cake and she wanted the same theme for her daughter's party but wanted to include her 4 year old son as well, and number 1, and the flower, and the butterfly. It was only an 8 inch one tier cake!
So I end up with too much going on on my cake. Now I wish I took pictures without the Lalaloopsy brother…
They really loved the cake and that is what really mattered!
It is another easy tutorial to make simple fantasy flowers using only two round cutters. As you can see I like two round cutters. Lol !!!
https://www.facebook.com/notes/heavenlycakes4you-by-gulnaz-mitchell/fantasy-flower-using-two-round-cutters/178726158984828
Hope you like my tutorial,
Thank you for looking,
Love, Gulnaz
baby shower birthday first communion back to school lalaloopsy cake rocking horse baby 1 birthday yellow blue orange red cake chocolate
41