Cake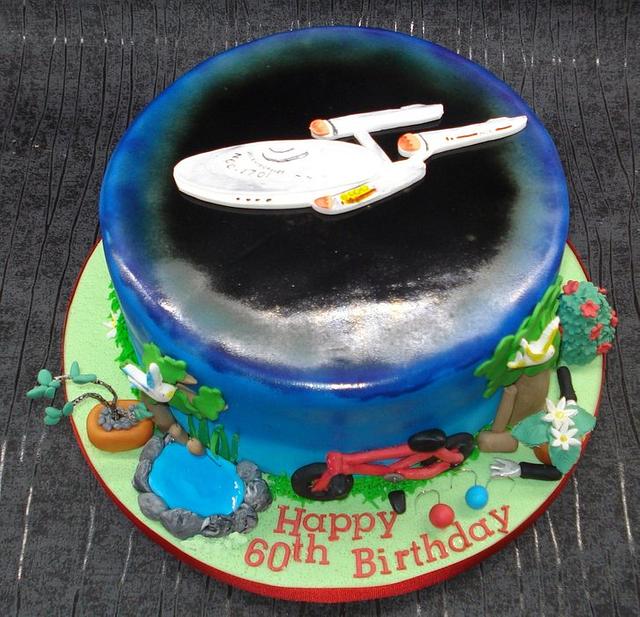 Star Trek cake, with a twist!
This was the strangest brief I have ever had! It needed to include trees, birds, a bike, croquet, a pond, gardening bits, a bonsai tree. Oh, and the Starship Enterprise!!
I sprayed the cake going from a light blue to deep space black. All the bits and pieces around the cake are hand modelled, the Starship was hand cut and then I added/painted details on.
anniversary bar mitzvah birthday graduation fathers day retirement star trek starship enterprise bonsai hobbies
0