Cake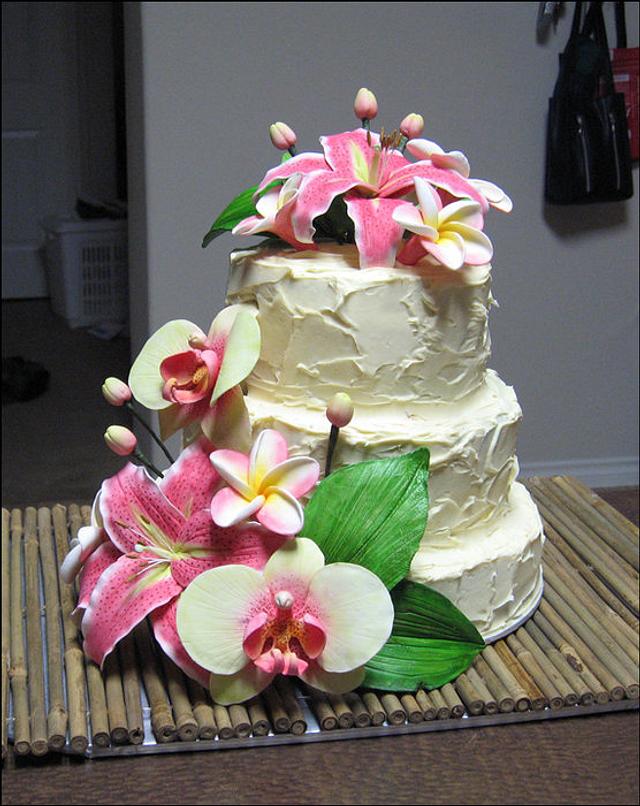 Tropical Flowers Cake
My first attempt at gum paste flowers! I made this cake for my sister-in-law's yoga studio staff party. I wanted to try my hand at a tiered cake and at making gum paste flowers.
I wanted a rustic effect and the flowers to be the star (if they came out OK) so used a palette knife to slather on the icing.
I watched tons of online tutorials and then tried my hand at the flowers. I couldn't afford cutters or veiners so drew out my shapes on cardstock and cut them out to lay on the rolled out gum paste to cut around and then just veined with a pointed tool. The petals were definitely thicker than they should have been or wanted them to be but I was still happy with them! The flowers are plumeria, moth orchid and stargazer lily.
4