Cake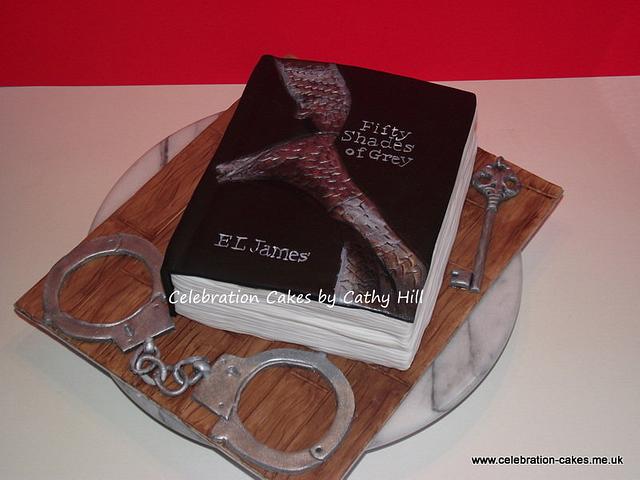 50 Shades Of Grey
I was asked to do this as a last minute order by a friend but she wanted a toned down version, "nothing too saucy as there would be all her family at the meal!!" so this is what I came up with.
I was originally just going to do the book with the handcuffs but I thought it needed a little extra so I added the page markers and the highlighter pen (Which was just my silly sense of humour, as I remember when the book came out about people talking about..have you read page…???Oh My Goodness!!! : )
Everything is edible and the tie on the cover is hand painted on.
3