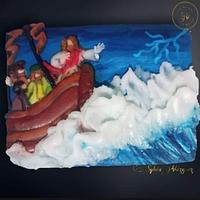 Sweet Velvet | Sylvia Vázquez
posted
over 2 years ago
Indian Couture Ethnic Wear
Advertisement
Advertisement
Indian Couture Ethnic Wear
Advertisement
Advertisement
I show you my piece with which I have participated in the collaboration Indian Couture Ethnic Wear, organized by Dr. RB Sudha to whom I thank the honor of having me in her and The Cake Collective.
A collaboration that brings together the talent of international sugar artists who, through beautiful works in sugar, have represented Indian culture.
My piece is made in fondant, a modeling on a polystyrene plate, representing one of the typical costumes of the Indian dancers.
Syl Sugarart