Cake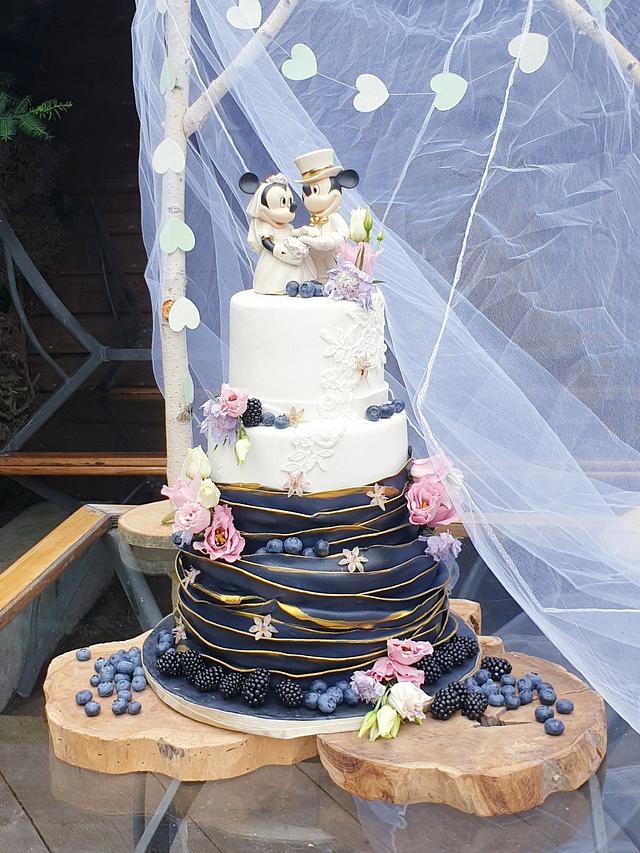 weddingcake with blak ruffles and white lace
As a present of the mother from one of the happy couple I made this weddingcake in black and white. With ruffles in black and gold, and a white top with lace. It had to fit their huge mickey and minnie statue, and fresh flowers.
I work them not into the cake but upon the cake
Love to make surprise cakes!
wedding cake 3d cake black and white ruffles gold dust white lace fondant #satinicefondant mickey mouse minnie mouse caketopper fresh flowers #love
15