My 'kitchen garden' is scented with this.
3-D royal icing raspberry branch on cocoa gingerbread.
I made the moss from gingerbread colored spinach powder.
100% colored royal icing without internal stiffening.
You can use it as a cake topper too.
Raspberry video tutorial:
3-D ROYAL ICING RASPBERRY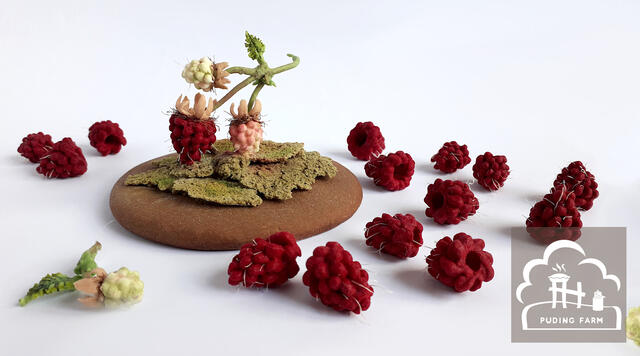 -
3D tojáshab (glazúr) díszítés kakaós mézeskalácson.
-