Cake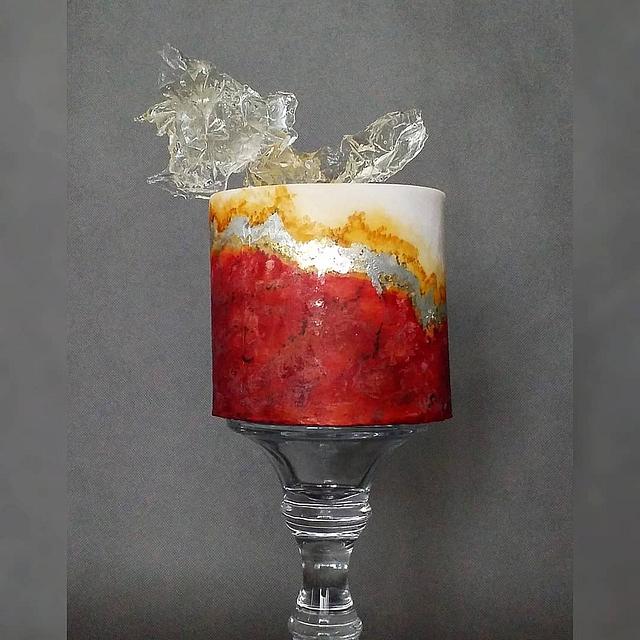 One cake - two designs
I had som leftover creams so I decided to bake this mini cake ( 14 cm diameter).
I know, my colour pallete is not very usual for cake design :). It was inspired by incredibly beautiful ceramics. I had to try how it works with cake decoration.
One mini cake and two designs. In both of them is starring isomalt sugar.
What do you think? Which one topper suits the cake better?
13