Cake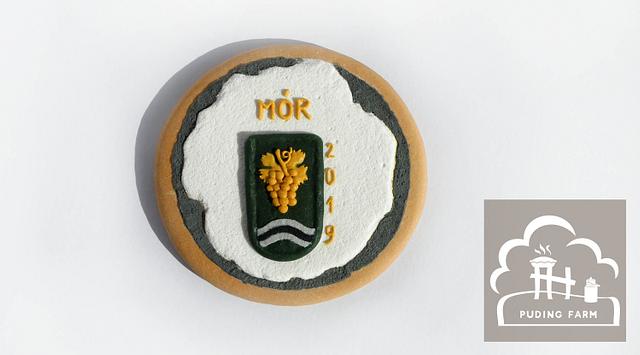 Mór - Coat of arms
Mór – Coat of arms
Ceramic, plaster and mortar effect.
Gingerbread with royal icing decoration.
Zöld mázas kerámia plakett, kőpor és habarcs hatás.
Az aranyleveles és kacsos szőlőfürt a város hagyományos szőlőkultúráját jelképezi.
A két ezüst hullámos sáv az ipar és a bauxitbányászat, a fekete hullámos pólya a szénbányászat szimbóluma.
Mézeskalács tojáshab (glazúr) díszítéssel.
-
#gingerbread #royalicing #gingerbread #royalicing #mortar #plaster #ceramic #grape #gazdagnégörbetimea #pudingfarm
6