Cake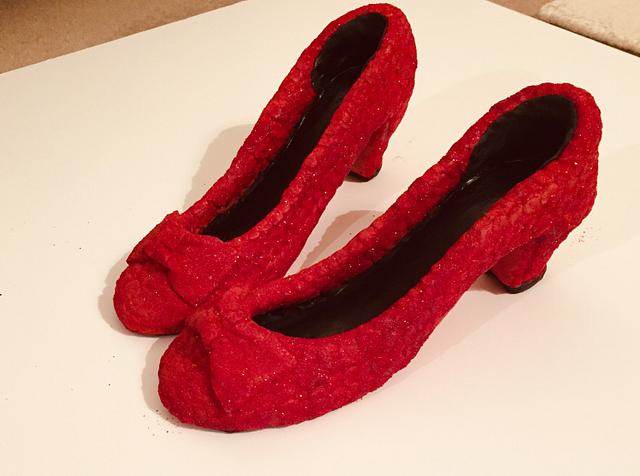 Wizard of oz
I am lucky to be part of the wonderful sugar chronicles and we were over the moon to get a Gold & first with our piece.
I made the ruby slippers, some flowers and also sung the song too.
The shoes were all hand cut and formed with out formers & templates , as otherwise they wouldn't have looked authentic and fitted the piece size wise.
It was quite a task forming the heels and shoes but they turned just fine in the end .
pastillage satacino modelling paste. fondant glitter various gumpaste tools wizard of oz
9