Cake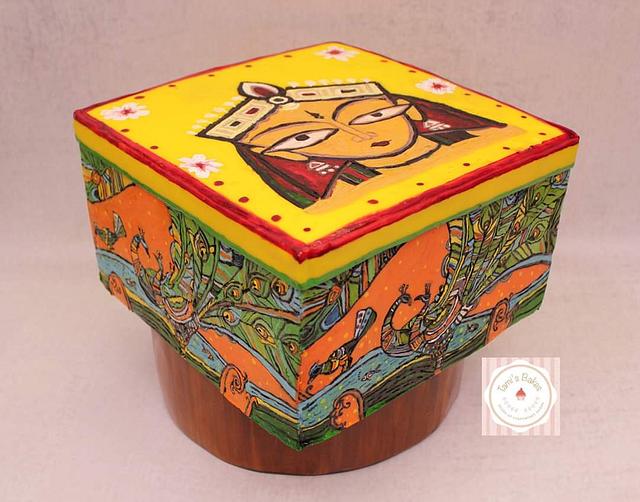 Rickshaw Art
Did this cake as part of Magnificent Bangladesh cake art Collaboration ..
Rickshaw Art was my inspiration
The Bangladesh Rickshaw Art stands out due to its heritage and uniqueness. This particular art form makes use of bold and bright colours, coupled with the use of geometric patterns, animals or movie stars to make a strong statement about the beliefs of the person.
I was inspired to take up this challenge, as replicating something similar was going to be a test of my patience, and ability to apply attention to details. This particular art form is really quite amazing, and I was enthralled by the adventure that lay ahead of me when I picked it up for this collaboration.
18