Cake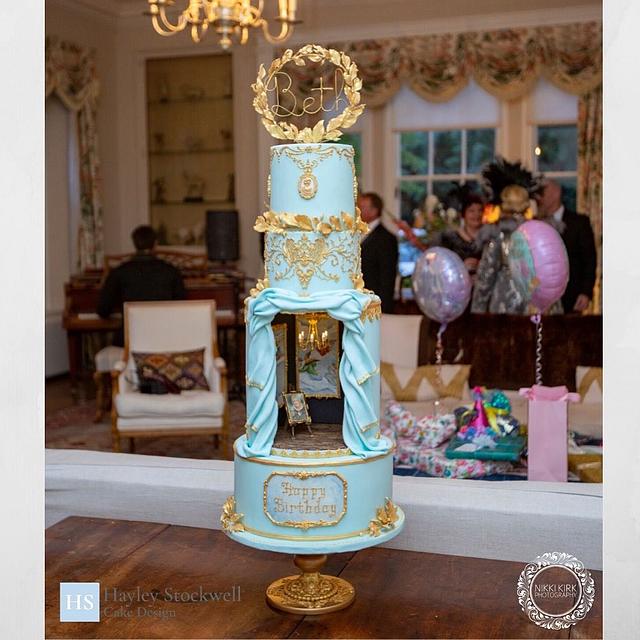 Vintage theatre cake
I have had this image for a few weeks, being Cake decorator of the week seemed to be the ideal time to share it.
I spent so much time looking closely at all the small details as I worked on it that seeing it all come together was epic!
The moment I turned on the little chandelier and put it inside was the best!!
📸 photo credit to Nikki Kirk Photography
sugarpaste flowerpaste gold dust cocoa butter blossom tint wire royal icing smoother knife rolling pin leaf cutter leaf veiner pliers wire cutters dresden tool piping nozzles piping bag paint brushes paint palette blue gold vintage cake baroque style baroque blue and gold opulent opulent cake gold details piped detail hand painted luxury birthday cake elegant elegant cake painted cake tall cake antique theatre theatre cake
4