Cake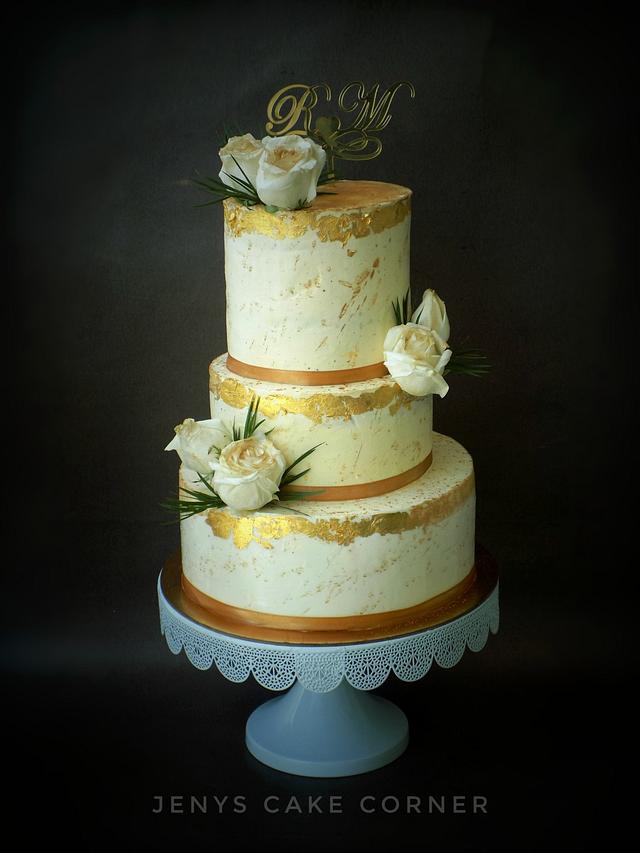 Elegance...
This beauty was crafted for the beautiful bride from New Zealand and groom from our very own God's Own Country… 😊 😊
The bride was clear on what she wanted and how the cake should look after a detailed discussion…
White and gold theme and definitely with that exotic touch of edible 24C gold…. .. A few fresh flowers and touch of green as per her choice…. 😊 😊. Design is as per client preference….
wedding cakes white and gold wedding cake buttercream customisedcake
3