Cake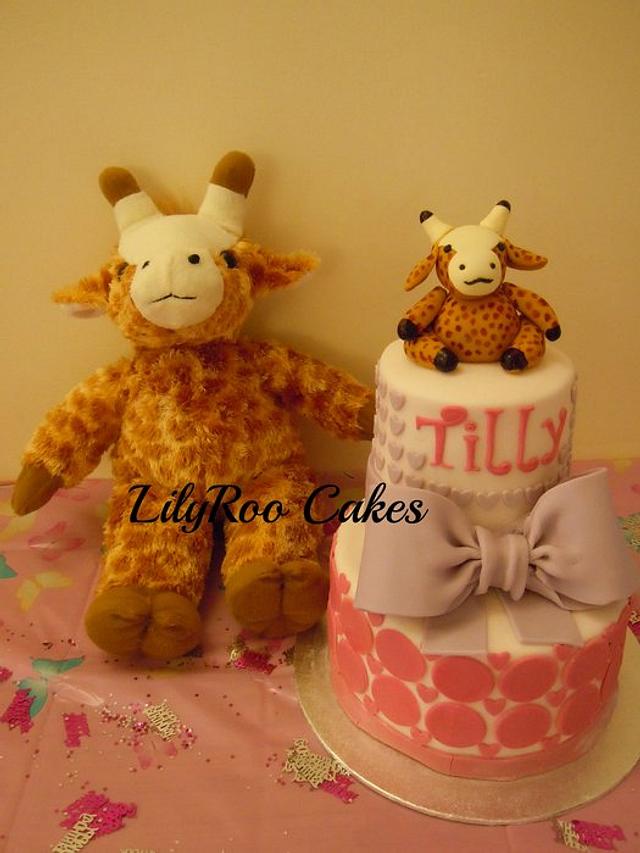 Geoffery the "no neck" giraffe!
This was a very special first birthday cake as it was made for my adorable little niece. My sister wanted a two tier, pretty cake. The design was left up to me, BUT it had to feature Tilly's favourite toy, Geoffery the giraffe.
I was a little surprised to discover that Geoffery isthe only giraffe I have ever seen that doesn't have a long neck!
Anyway I had great fun making Geoffery, although I think he has possibly eaten a little too much cake. My sister and brother in law were thrilled with the cake as was little Tilly. x
birthday pink violet cake chocolate giraffe bow 1st birthday girl
1