Cake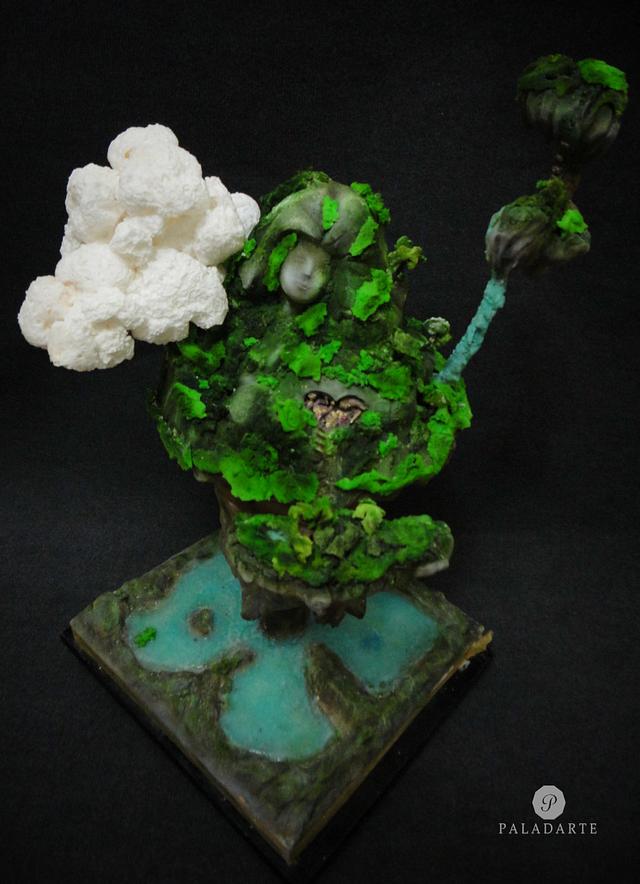 Mother Earth
The cake was inspired in Harriet Monroe's poem Mother Earth
cake was chocolate with chocolate ganache, caramel coconut filling
everything but the structure was edible
hope you like it :)!!
Here is a fragment that served as inspiration
Plains and mountains
She slowly makes,
With mighty hand
Sifting the sand,
Lifting the land.
Out of the soft wet clutch of the shouting sea.
At lofty fountains
Her thirst she slakes,
And over the hills
Through the dancing rills
Wide rivers she fills,
That shine and sing and leap in their joy to be free.
Cool greenness she needs
And rich odor of bloom…….
For her heart, ever living, grows eager for life,
Its delight and desire;
She feels the high praise of its passion and strife,
Of its rapture and fire.
There are wings and songs in her trees,
There are gleaming fish in her seas;
The brute beasts brave her
And gnaw her and crave her;
And out of the heart of these
She wrests a dream, a hope,
An arrogant plan
Of life that shall meet her,
Shall know and complete her,
That through ages shall climb and grope,
And at last be man.
https://pic.cakesdecor.com/o/aisla5_dqk68d.jpg!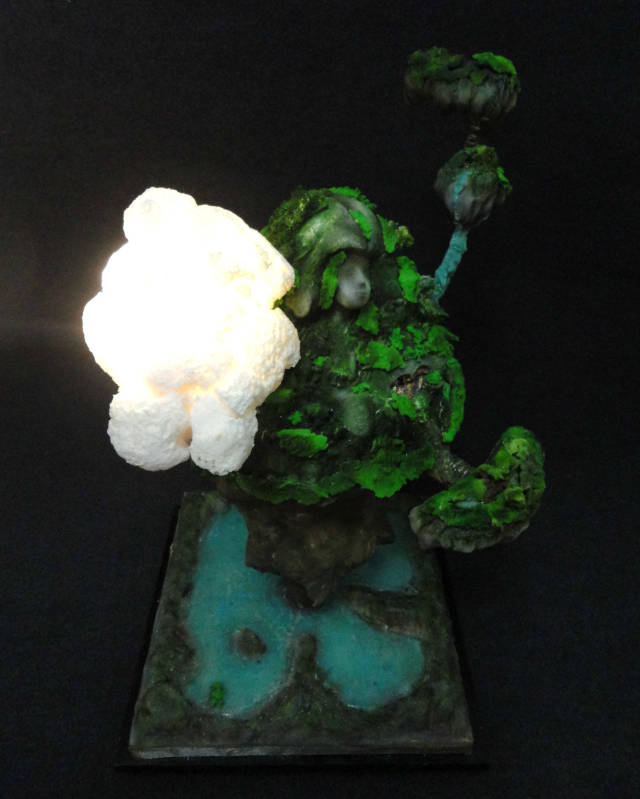 paladarte el salvador el salvador mother earth earth clouds water mountain edible moss tree nature gravity defying cake structured cake
1