Cake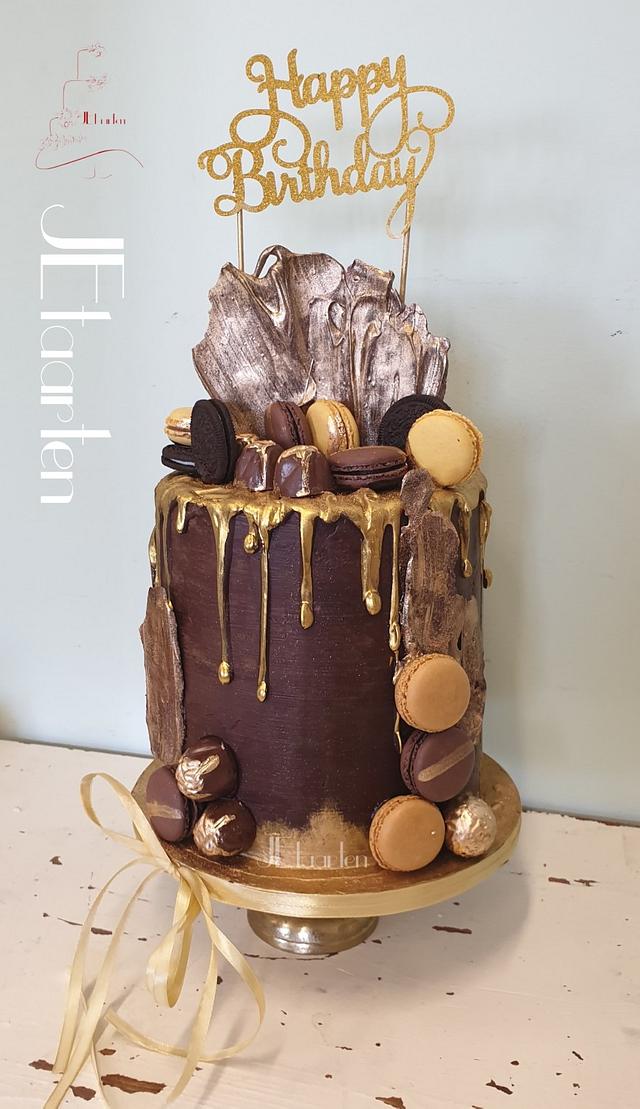 Chocolate lovers overload
On request; soooo much chocolat!
Its a double barrel
In pure ganache, chocolat drip, painted golden.
On top chocolate peaks, bonbons, macarons and oreo.
Inside; vanille biscuit with chocolate mousse with mascarpone; the bottomcake had raspberrycurd with it too.
To my taste : this was too much chocolat, but when its your 13th birthday….. and you looove chocolate….
chocolate chocolate ganache chocolate bonbons oreos macarons chocolate top drip cake gold dust chocolatemoussecake chocolate lover cake birthday cake 13th birthday double barrel cake
19