Cake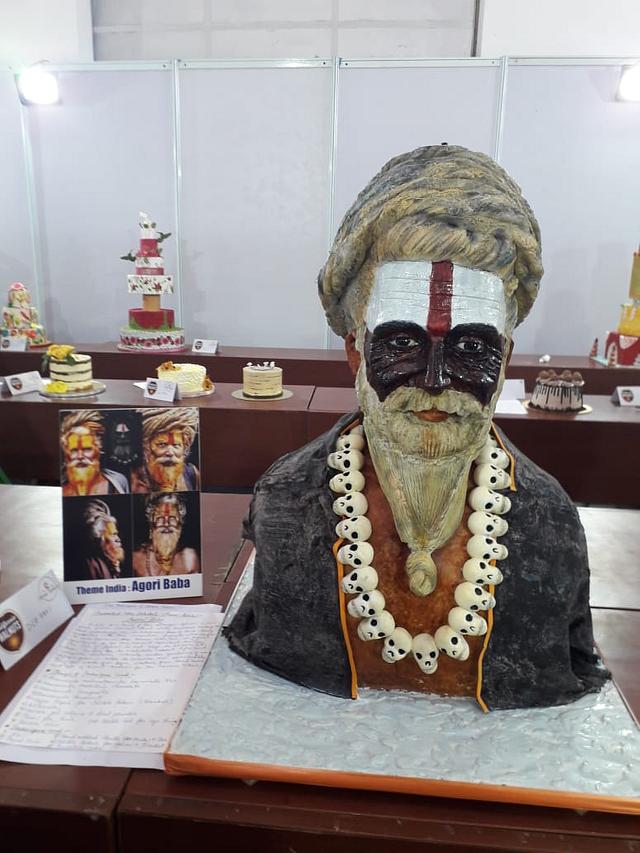 Decorated Cake Exhibit :Theme India :Aghori Baba
Hi I am Sheetal Chourasia, Cake Artist and Home Baker from Bangalore, owner of #sheetalsugarart happy to share with you all… Won 1st place Winner in Decorated Cake Exhibit (Theme : India) Category, at The Great India Bake Show, Hyderabad and Homebakers on 10th July 2019.
I presented #Aghori Baba in Decorated Cake Exhibit, the Theme was India. I made this edible #lifesize #bustcake first time by the guidance of YouTube videos and Google search.
Aghori baba is fully edible, I used 5 to 6 kg #HomeMadeModellingChocolate, #RKT, #homemadeMashmallow, #homemadeEdibleFabric, #HomeMadeFondant, #HomeMadeGumpaste, #RoyalIcing, Edible #sugarin gel colours, Edible glue, 6 kg cakes.
My FB page https://www.facebook.com/SheetalSugarArt/
#bangalorebaker #indiancakeartist #bangaloreCakeArtist #homebaker #hyderabadaward #kochiaward #CakeologyCakeFestandbeyound #mumbaiAward #weddingcakeaward #advancedcakeaward #sculptedcake
homemade fondant homemade gumpaste homemade modelling chocolate homemade marshmallow icing rkt homemade edible fabric india sculpted cake aghori aghoricake
4