Cake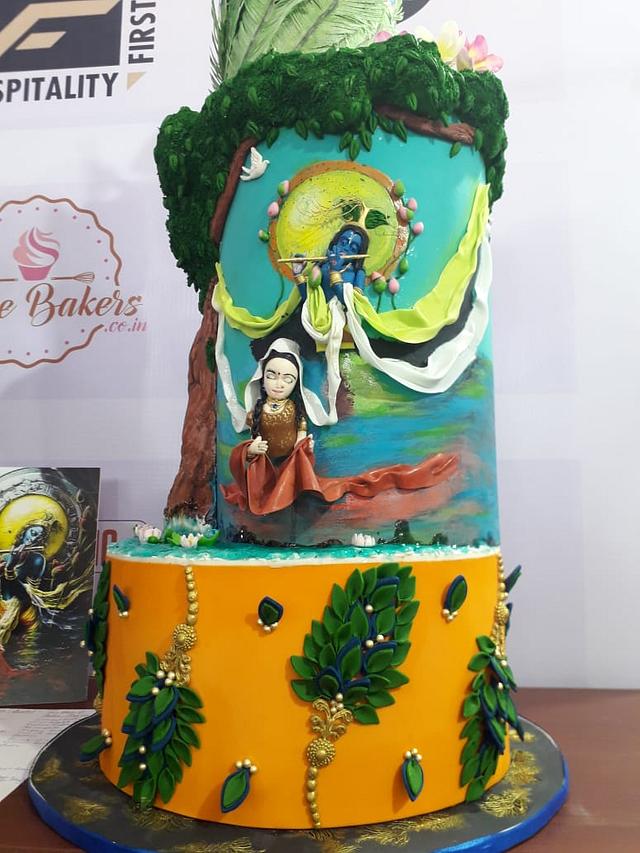 True Love of Radha Krishna...
Hi I am Sheetal Chourasia, Cake Artist and Home Baker from Bangalore, owner of #sheetalsugarart happy to share with you all… My 2nd entry and #Won #1st #place #Winner in #WeddingCake (Theme : #India) Category, at The Great India Bake Show, Hyderabad and Homebakers on 10th July 2019.
I presented #truelove of #Radhakrishna in Wedding Cake , the Theme was India.
This cake is fully edible, I used #RKT, #homemadeMashmallow,
#waferPaper #HomeMadeFondant, #HomeMadeGumpaste, #gel #homeMadeRoyalIcing, #Handpainting, #homemademoss, #handMoldedFigurines, #handMoldedflowers #without #cutter.
Edible #sugarin gel colours, Edible luster dust and Edible glue.
My FB page https://www.facebook.com/SheetalSugarArt/
#bangalorebaker #indiancakeartist #bangaloreCakeArtist #homebaker #hyderabadaward #kochiaward #CakeologyCakeFestandbeyound #mumbaiAward #weddingcakeaward #advancedcakeaward #sculptedcake
wedding sugarin airbrush colours sugarin edible dust colours sugarin colors and chef master colors homemade fondant homemade gumpaste home made royal icing rkt homemade marshmallow icing sugar flowers handmade figures handmade flowers
4