Cakesapphire
posted
almost 4 years ago
Caker Buddies Cake Collab - An Angel's Abode by Cake Sapphire
Advertisement
Advertisement
Caker Buddies Cake Collab - An Angel's Abode by Cake Sapphire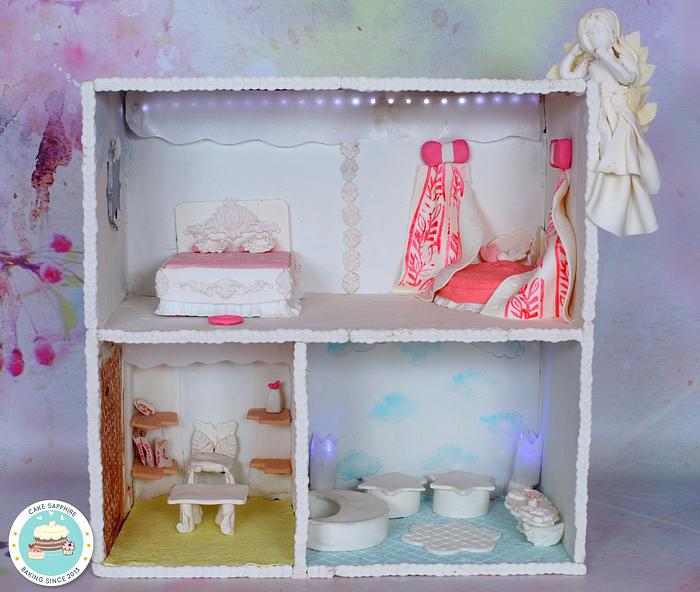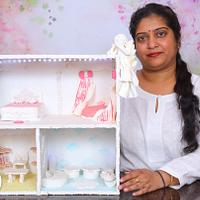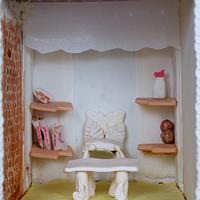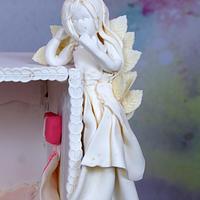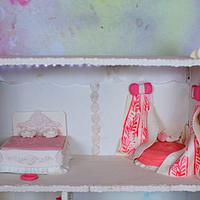 expand all pictures
Advertisement
Advertisement
Some themes are unforgettable, just like this theme by Caker Buddies. A completely fresh and out of the box theme about doll houses which brought back nostalgic memeories for some and great ideas for all.
The cake has an outer wooden stucture covered generously with white fondant.
There are three rooms in the house: the bedroom, the study room and a living room.
The bedroom shows a vintage style carved bed which is covered with pink fondant on the top.Then there is a mirror on the wall. There is a small Dream Cushion covered with curtains for our angel to relax and detach herself from the world.
The study room has a patterned wall and floor. There is a small table and chair set with shelves of books to be seen at the back.
In the living room there is a cloudy background wallpaper. The interior is of stars and moon shapes. This room shows my take on a symbolical representation of how an Angel's limit is the sky.
On the edge of the house's structure is an angel which has an expression of joy on its face.
Overall making this cake has been a great learning opportunity for me.