Cake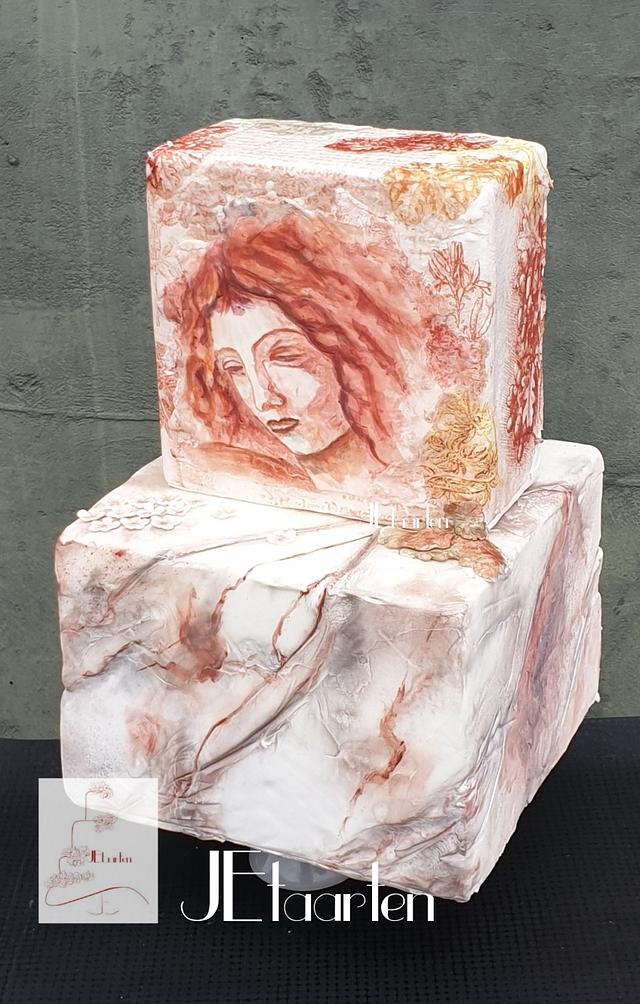 Leonardo da Vinci challenge, beautiful lady
I do not have his talent,
I did not had that much time
I did not have his slowly drying paint….
Leonardo da Vinci, was my hero, since my 10th birthday, I got a book about him as a present…
I used the colour of paint from his time, and painted on fondant, dust with alcohol. Pfff it dried so quickly!
His handwriting is shimmering through and I made the oakleaves too.
Placed it all on a handmade fondant piece of marble.
Funny, it worked out as a modern version of his beautiful painting.
Hope you like it.
leonardo da vinci #bakerswood cake marble hand painted hand sculpted #challenge fondant satin ice fondant chocopan dust colours gold dust wafer paper beautiful lady bronze dust silver dust square cake
46