Cakemantra By Mona
posted
about 4 years ago
Caker Buddies Metallic Collaboration-Majestic
Advertisement
Advertisement
Caker Buddies Metallic Collaboration-Majestic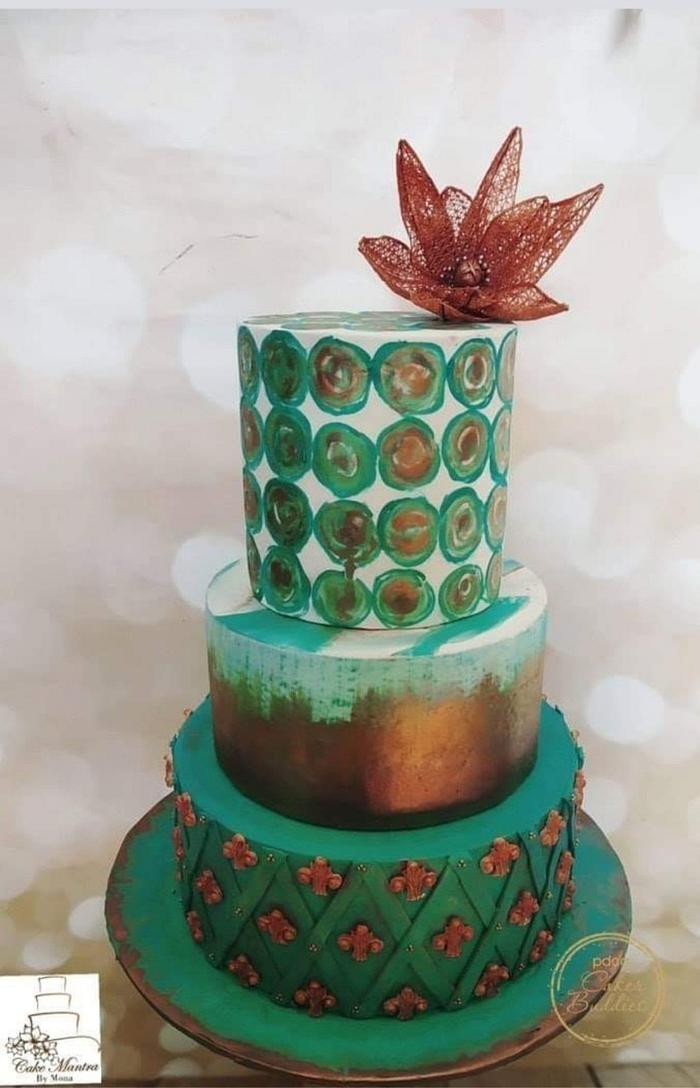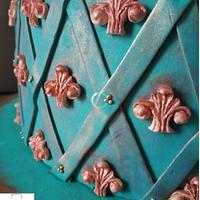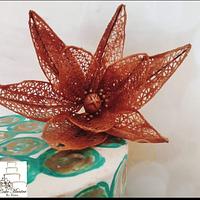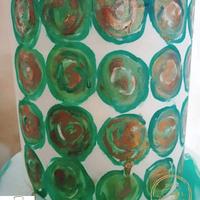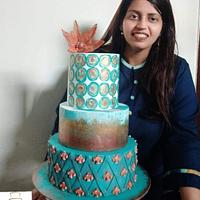 expand all pictures
Advertisement
Advertisement
Colour is a deep and mysterious laungage,
the language of dreams and when colour is metallic,
dreams become gorgeous n shiny. Same thing
happened with me, when the metallic theme was
announced."
"For the bottom tier I got inspiration from collage created by Rayhan Seran Darun.There is a magnificent door with antique look. Just by looking at it, one can feel the grandness it endures. I have tried to replicate it.
For middle tier, I got inspiration from a painting by an unknown artist. In the painting there is combination of teal with metallics and marble effect is also there. It was mesmerising. It depicts the state of mind, which is calm like teal but at the same time it is so loud. I included these elements in middle tier .
Top tier is a inspired from an abstract art which is done free hand on clothes. The rawness of this art attracted me the most. In our life there is nothing smooth and in same outline. Each thing changes as we progress in our lives. In similar fashion no two circles are same here and same time it executes the diversity of our life.
Top tier is adorned with a flower, which is made using edible lace. It is enchanted and glorious in its own way.
Cakemantra by mona