Cakesapphire
posted
over 4 years ago
Bejeweled Sheen Beauty by Vandana Jain
Advertisement
Advertisement
Bejeweled Sheen Beauty by Vandana Jain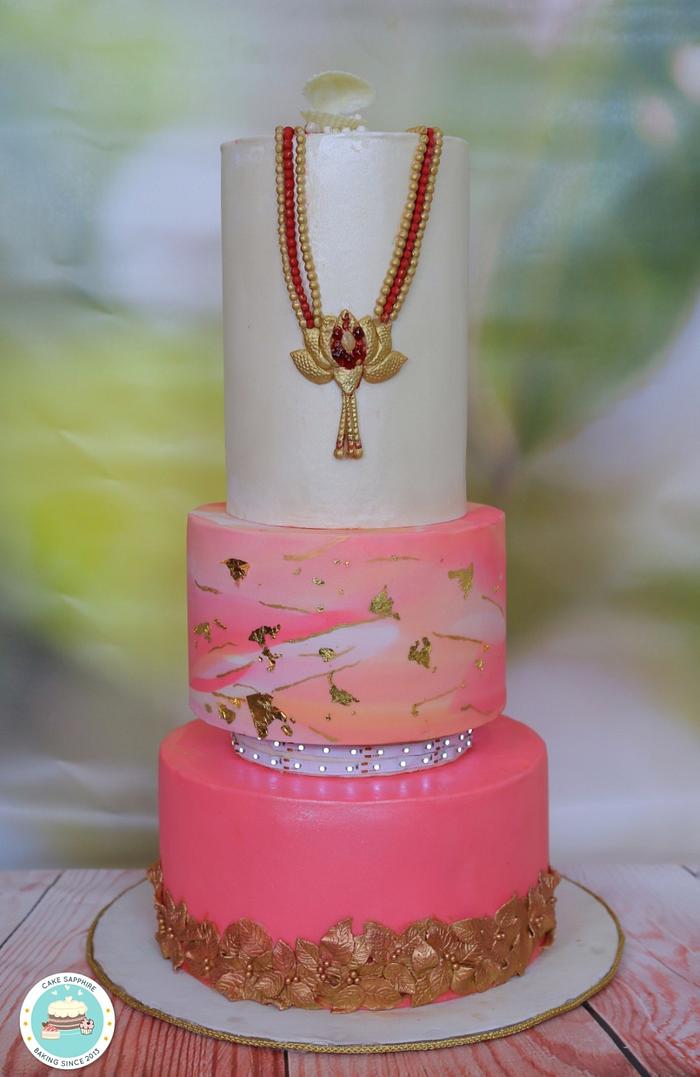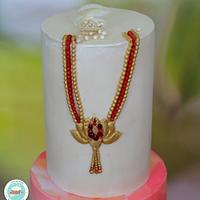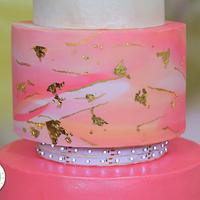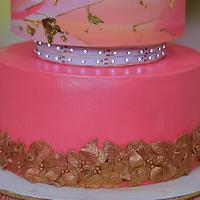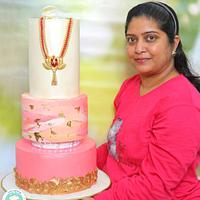 expand all pictures
Advertisement
Advertisement
"The Bottom Tier comprises of a subtle metallic pink background surrounded by gumpaste copper leaves.
The Supporter is covered with ivory fondant and it is connected by a pearl light.
The Middle Tier comprises of Peach, Pink and Ivory fondant combined in such a way that it produces a marble effect. It also has gold streaks with gold leaves to enhance it.
The Topmost Tier contains the highlight of my cake. I have depicted an open oyster which has pearls falling out of it and is gradually forming a Regal Lotus Pendant."
When I got to know that the theme was Metallics, the first word that came to my mind was – Jewellery. After a thorough research on the topic, I finally decided on combining metallic pink and ivory for my cake, topping it off with a Gold Lotus shaped pendant.
Techniques used : Isomalt
Edible Gold Leaf
Airbrush with Pearl Metallic Color
Chocolate Oyster
Marble Effect
Pearl Lighting