Cake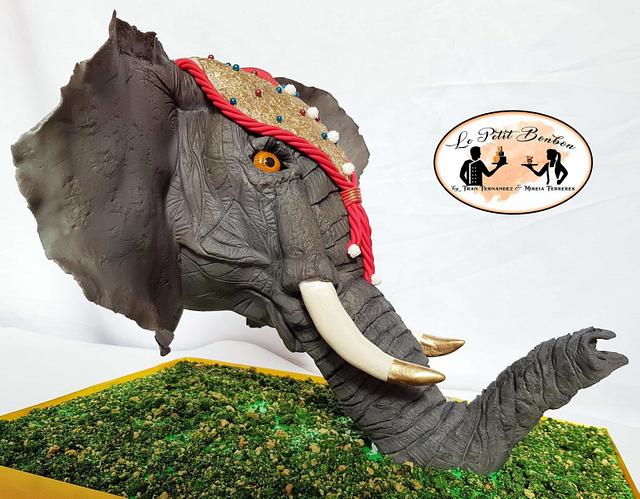 Anti- gravity Elephant cake- Sri Lanka Collaboration
The Kandy Esala Perahera is a grand festival celebrated with elegant costumes and is held in July and August in Kandy, Sri Lanka.
We have made this 3D elephant with modelling chocolate and a little bit of sugarpaste for participate in this beautiful collaboration. We have been looking for different pictures from the festival to make it as realistic as possible.
We have used: airbrush, edible dust colours, anti-gravity structure, …
We hope that you like.
sri lanka collaboration awesome cakes elephant modeling chocolate
30