Cake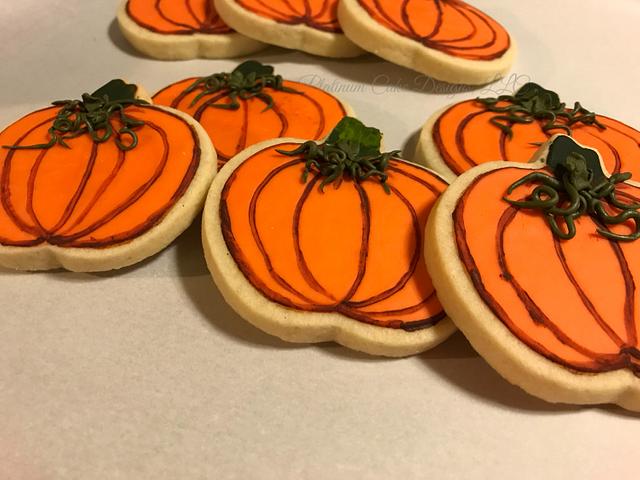 Pumpkin Sugar Cookies
The leaves are turning, it's getting chilly here in Atlanta, and Halloween is approaching. The perfect trifecta for making pumpkin-shaped sugar cookies here at Platinum Cake Designs.
Admittedly, I'm not a huge sugar cookie fan. However, I absolutely love these sugar cookies. We used the recipe from Patti Page's book, You Can't Judge a Cookie by It's Cutter. These cookies are great baked and raw. They're not too sweet, plus they're soft on the inside and crunchy on the outside. Yummy!
We made our pumpkin patch according to Patti's instructions.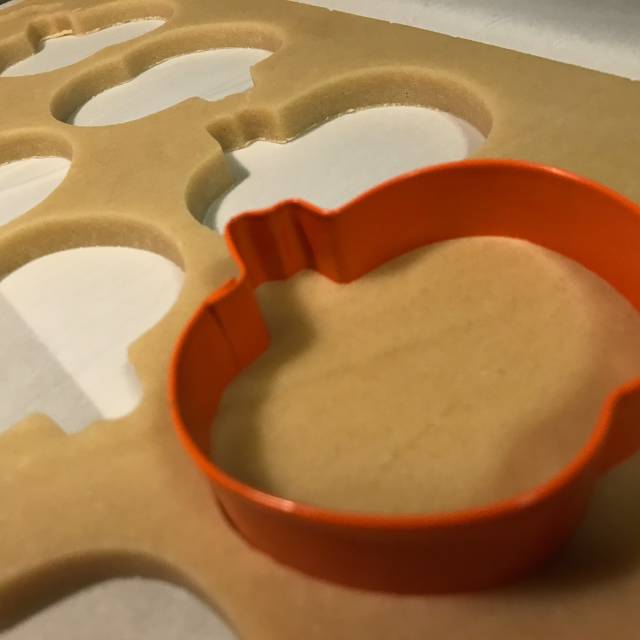 Next, we added orange fondant with a little corn syrup and water mix to our pumpkin cookies.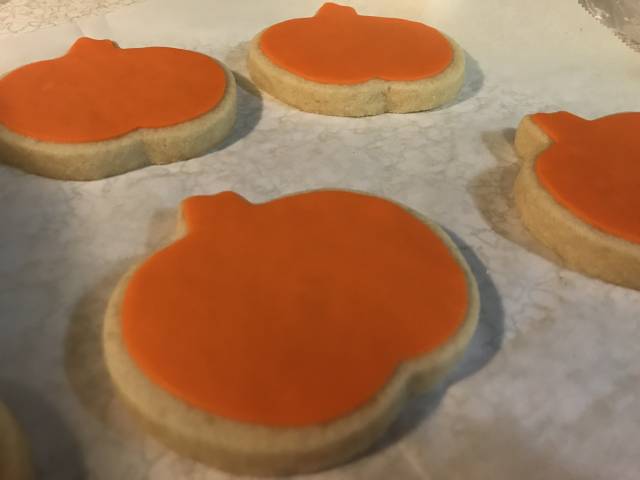 Then we scoured the lines with a clay modeling tool to define the stem and the pumpkin grooves (I'm pretty sure that's the scientific name for them-but that could be fake news. Lol).

We painted the stems with a little blue and yellow powdered food coloring mixed with grain alcohol.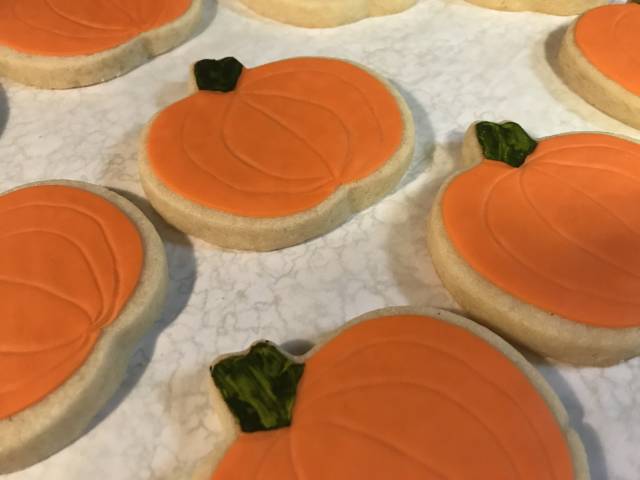 Next, we painted the pumpkin grooves with some orange, red, and brown powdered food coloring mixed with a little grain alcohol. Lastly, we rolled out the fondant vines by hand and made little leaves.
Here's a closeup of our finished pumpkin.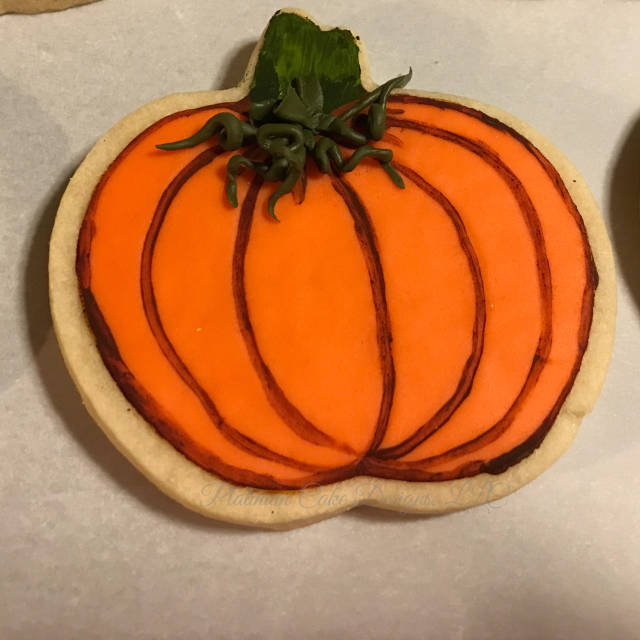 These are great out of the oven, but they'll still be good a week from now or longer.
Enjoy, stay warm, and Happy Halloween!
Making Memories Sweeter!
fondant sugar cookie dough sugar cookie dough recipe alcohol powdered food color corn syrup modeling tools rolling pin exacto knife cookie cutter parchment paper platinum cake designs halloween cookies sugar cookies decorated sugar cookies atlanta baker atlanta cookies #makingmemoriessweeter
4