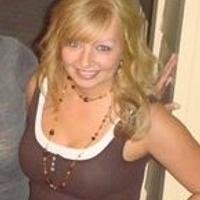 Karin Giamella
posted
over 9 years ago
Zombie Head Birthday Cake
Advertisement
Advertisement
Zombie Head Birthday Cake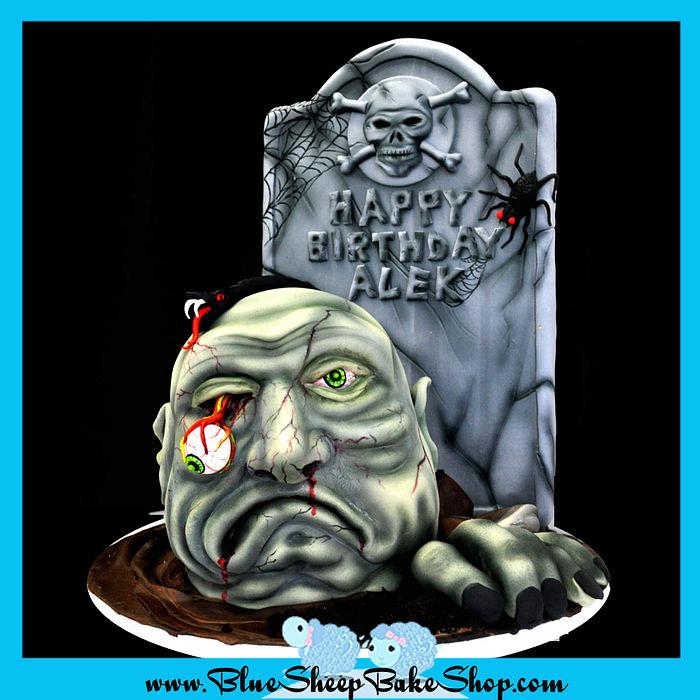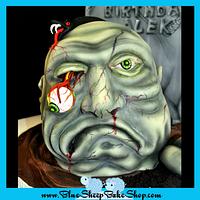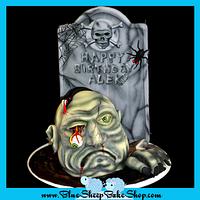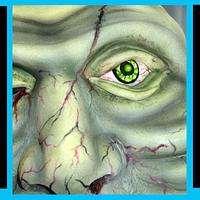 expand all pictures
Advertisement
Advertisement
Zombie head birthday cake!
The zombie's head is sculpted out of vanilla sponge cake and is filled with red buttercream (of course).
His eyes and fingers are gumpaste & we painted on the details.
We created extra folds of skin by laying on thin strips of fondant before covering the entire cake in yellowish grey fondant. After covering the cake we went in with a (paint) brush and created texture and emphasized the creases. Next we airbrushed to add dimension.
The cake board is covered in brown fondant with crumbled chocolate cake as the dirt.
I have to say I'm really happy with the way this cake turned out – but the thought of eating this cake? NO WAY!!
Karin @ www.BlueSheepBakeShop.com