WooLaLa
posted
about 4 years ago
Cocker Spaniel Carpenter's Helper
Advertisement
Advertisement
Cocker Spaniel Carpenter's Helper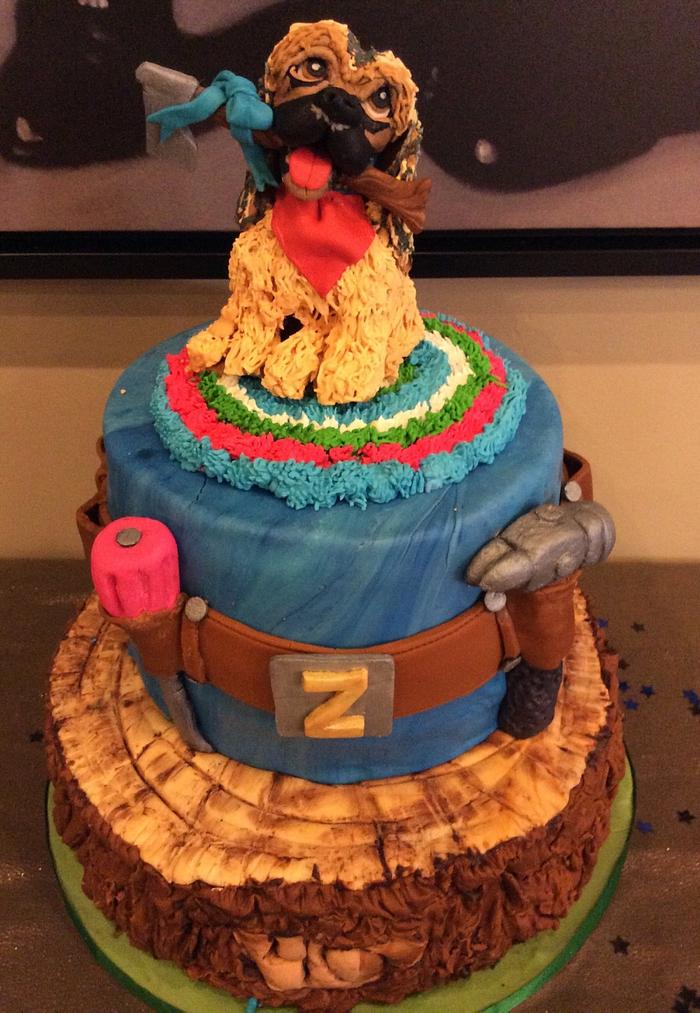 expand all pictures
Advertisement
Advertisement
This cake was made for my nephew who is a very talented woodworker who makes beautiful items out of logs and all types of wood. His "helper" is his cocker spaniel, Lily, who I fashioned presenting him with his new birthday Carpenter's axe.
The birthday boy loves his brownies so this cake is chocolate chocolate chocolate. Both cakes are from Scratch (Epicurious's chocolate cake recipe – super chocolatey and wonderful!) and covered in chocolate ganache.The "log" cake is my personal favorite combination- marshmallow filling with crushed graham crackers and homemade caramel. The top cake layers were made with a Thin coating of Nutella and then filled with a marshmallow/Nutella filling. Both were covered in a homemade MMF flavored with caramel and hazelnut, respectively.
"Lily" was made from fondant and then given royal icing "fur" The "rug" Is also royal icing. All other decorations are made from homemade MMF. The cake was transported to another state, so there are a few "dings" on it- lessons learned!
wooLaLacake