GorgeousCakesBLR
posted
over 3 years ago
Little Princesses Boots- Inspired by "Want My New Shoes" PDCA CAKER BUDDIES COLLABORATION
Advertisement
Advertisement
Little Princesses Boots- Inspired by "Want My New Shoes" PDCA CAKER BUDDIES COLLABORATION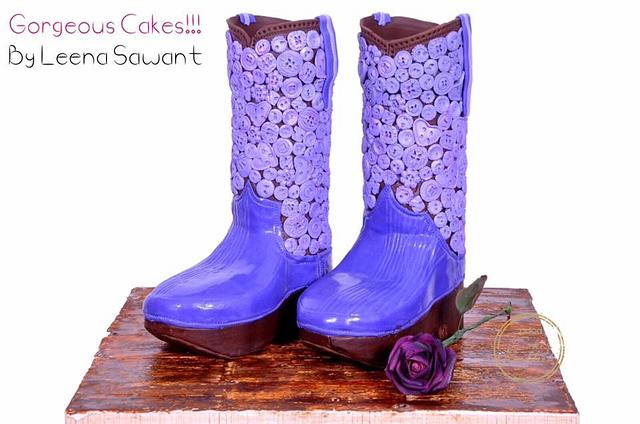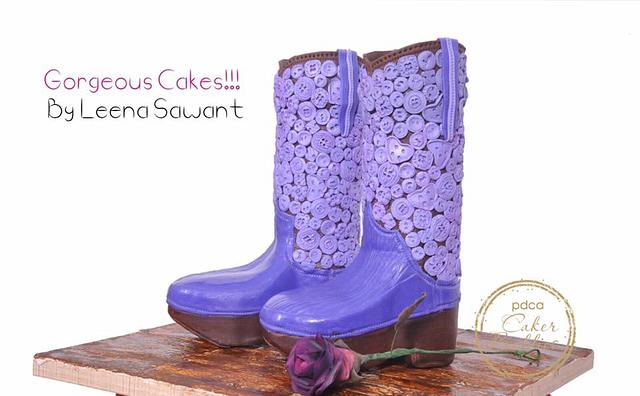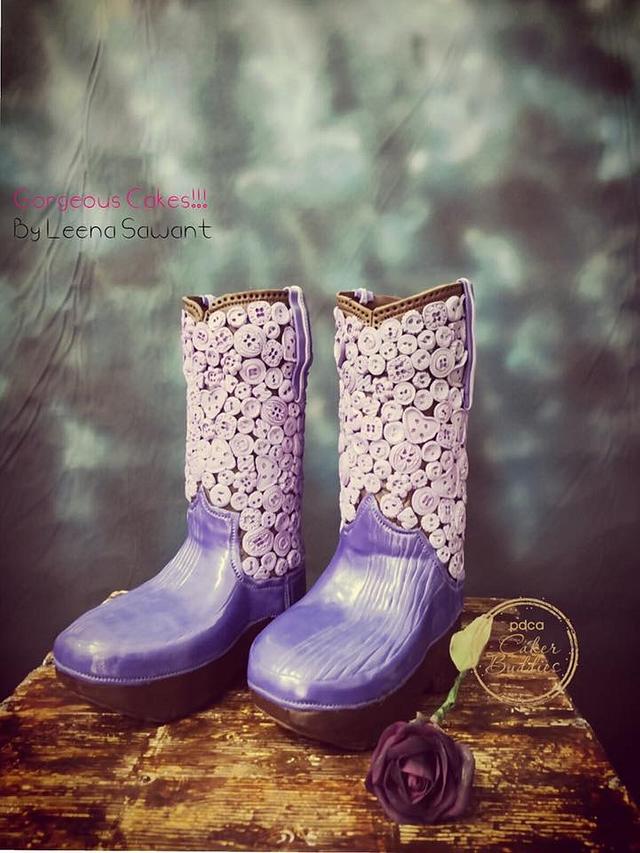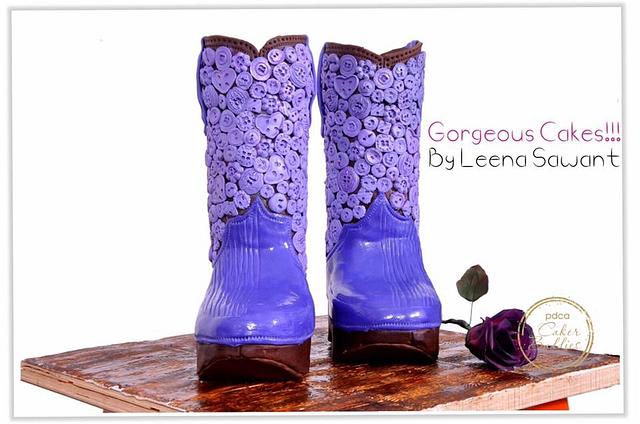 Advertisement
Advertisement
Inspiration:
The boot is inspired by one of the episodes of Little Princess – Want My New Shoes. Little Princess is full of charm, energy and questions about how the world works. She is inquisitive and delightfully stubborn when things don't go her way.
Based on the central character, I have designed a Purple Boots representing royalty, nobility, luxury and charm. It is also said that Queen Victoria had a fondness to button boots…!!
Techniques Used: I have used fondant extensively. Buttons are created out of mould, with lustre dust in order to give pearl effect. In order to provide the stitching effect on the boots, I have used dotted roller & tooth pick. I have used edible glaze in order to give the shine to the boots. Wooden flooring (on the cake board) design is made out of fondant and have used air brush spray in order to create a wooden effect. Purple rose is made up of bean paste and purple air brush spray.