Cake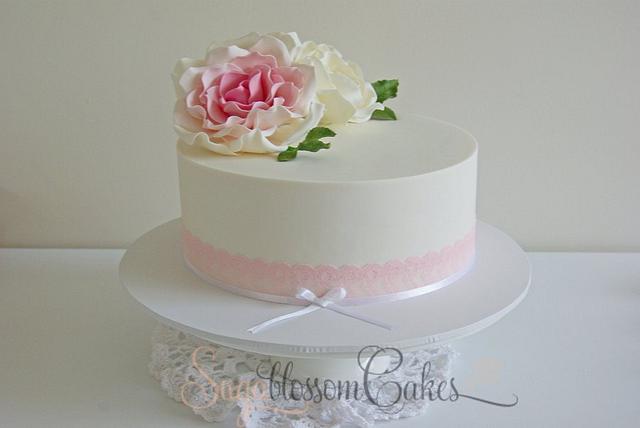 Just Rosey
This wedding cake was created for a small wedding. We decided to keep it simple and incorporate pink roses into both the main cake and our cupcakes.
All of the roses, including those on the cupcakes are handmade and are unwired and edible.
Our main cake was Raspberry Swirl with Vanilla Truffle Ganache. Half of our cupcakes were orange & poppyseed and the rest carrot – both finished with Vanilla Truffle Ganache and topped with fondant.
wedding white pink cake carrot raspberry vanilla orange and poppyseed roses cupcakes lace
7