Cake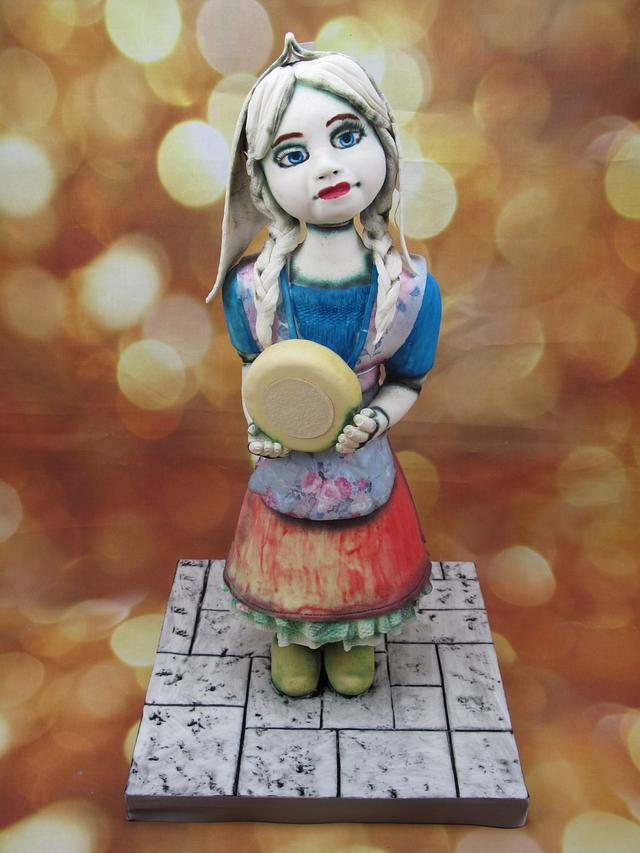 Annie the Cheese Doll
This cake 'Annie the Cheese Doll' I did made about two years ago. I did made it myself but made it during a workshop by Nathasja Flapper from Flappergasted Cakes in the Netherlands.
During the making of this doll, it feels that it came really to live. Its standing in my livingroom and it feels that she is watching me everywhere when I am 'their. She is so mysterious.
I am so proud on myself that I could realise this, but all the credits for this amazing idea goes to Nathasja. She is an amazing artist, but also a amazing teacher. If you have a chance to follow a workshop by here, I would say go go go. You want have any regrets and will learn so much.
#doll doll cake doll #renshawextra renshaw fondant cheese dutch themed cake
23