Cake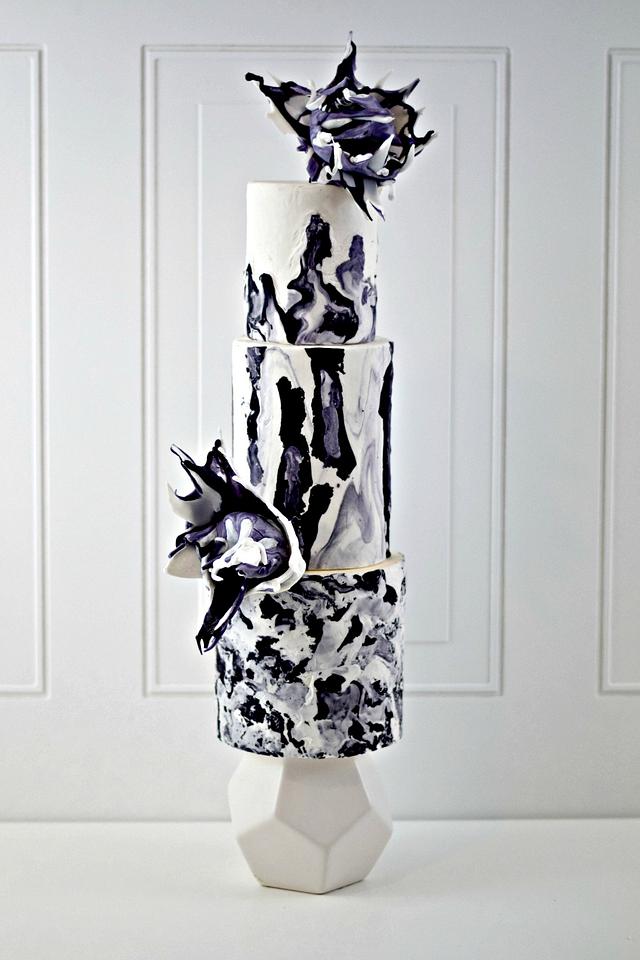 Almost 50 Cakes of Grey Collaboration - Around the World in Sugar
What would you do if you could create any cake you could dream up but it could only be black, white, and shades of gray?
I loved the challenge this collab presented but this idea almost immediately came to my mind that it was almost no challenge at all…except making that vision a reality of course!
The glass works of Dale Chihuly and blown glass of modern Venetian piece 1st came to mind. How to translate that to sugar art? I decided to attempt to make sugar flowers from homemade hard candy and to use a mottled technique in fondant to give the effect of the swirled glass on the cake.
I hope you will see a bit of the glass inspiration come to life as sugar art!
satin ice fondant hard candy collaboration 50 shades of grey collaboration cake black and white black and white cake black and white wedding cake modern cake wedding cake hard candy blown sugar pulled sugar fondant marbled fondant sugar flowers #aroundtheworldinsugar
19