Cake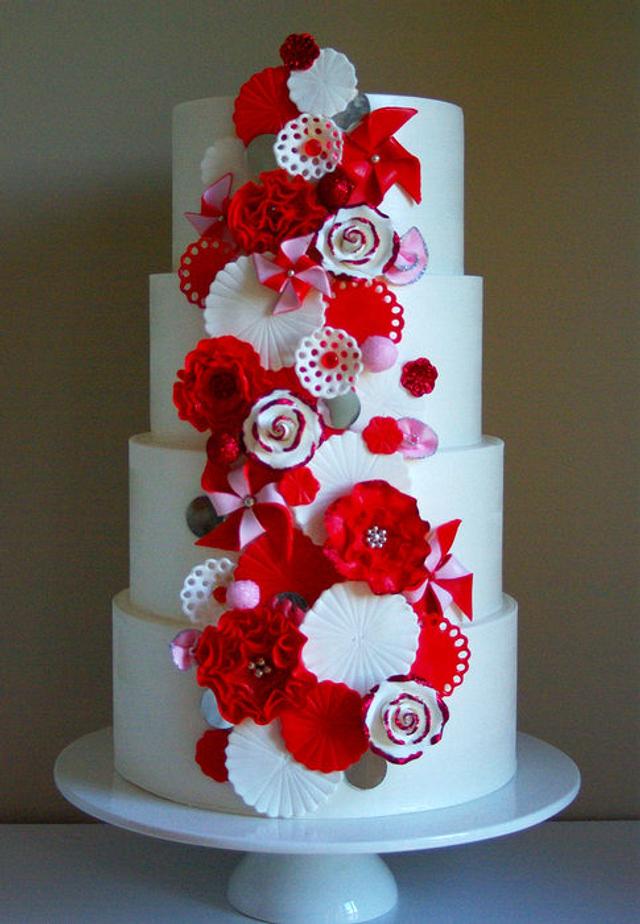 Karnival
This cake was created for The Kids of Macarthur Ladies Trust Luncheon. The Kids of Macarthur Foundation raise money for much needed hospital equipment for children with spinal injuries.
All of the elements attached to the front of the cake, inclusive of pinwheels, mini doilies, roses and scalloped discs are edible, the mini mirrors are inedible… i must say that i had been waiting for the perfect opportunity to throw some mirrors onto a cake and this was it!
Along with the main cake, we also put together red velvet cupcakes with mini roses.
wedding birthday pinwheels red doilies mirrors carnival red and white cake cupcakes roses
3