Cake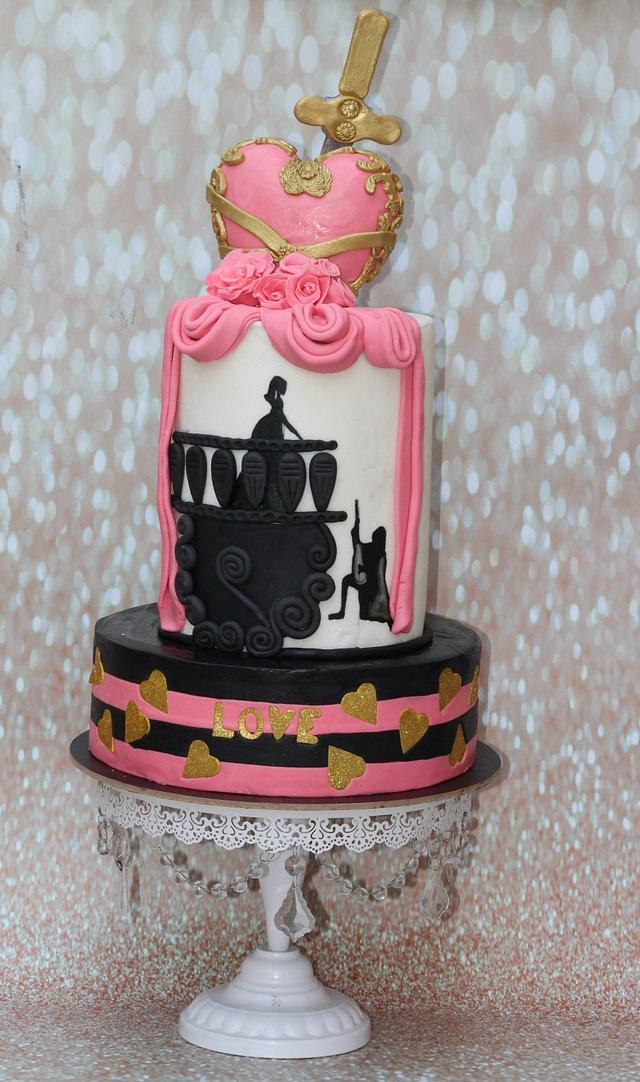 caker buddies Valentine Collab: love is a battlefield
I got the inspiration from the beautiful story line of Romeo n Juliet…. wat else can depict love better than them.
"14 days of love
Wat else can define love better than a love story of Romeo n Juliet…. Revenge, love, and a secret marriage force the young star-crossed lovers to grow up quickly — and fate causes them to commit suicide in despair…… my cake depicts their love….
The heart depicts their love … the sword depicts their sacrifice which they made …
In the second tier u can c the beautiful handpainted Juliet & Romeo playing music for her….
The third tier shows their love with royalty…. "
Techniques used: Handpainting, bar relieving,
fondant gel colors fondant tools silicone mold valentınesdaycake valentines day romeo and juliet #love caker buddies #cakerbuddiescollaboration collaboration collaboration cake pink gold
35