Cake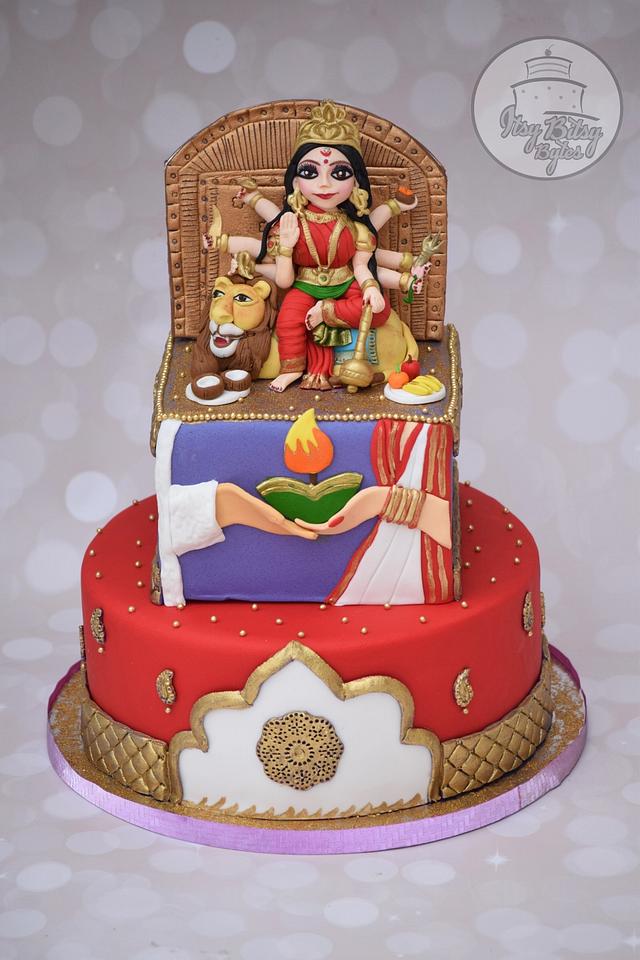 Incredible India Collaboration - Goddess Durga cake
This is my contribution towards the Incredible India cake collaboration, presented by Global Sugar Artists Network and hosted by Tina Scott Parashar.
My inspiration: In Hinduism, Maa Durga is the Goddess of strength and power riding a lion or a tiger. She is perhaps the most important Goddess of the Hindus. It is held that Durga emerged from the collective energies of all the Gods including Shiva, Brahma and Vishnu to vanquish the demon Mahishasura, who could not be defeated by any man or God. Durga, also called as Divine Mother, protects mankind from evil and misery by destroying evil such as jealousy, anger, hatred, ego, etc. The beautiful Goddess Durga is the main inspiration for my cake.
Please visit the below link to see incredible work done by amazing artists across the globe and show your love.
https://www.facebook.com/Incredible-India-An-International-Cake-Collaboration-1923135621261644/
fondant cardboard gel colors paste colours modelling tools cake dummy skewers moulds
8