Cake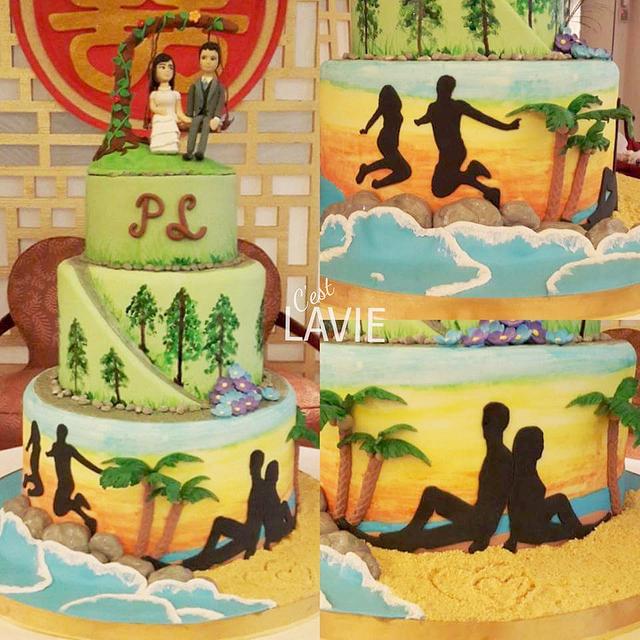 Hand-painted Wedding Cake - Adventure
This was my 1st wedding cake. I made this one year back for one of my 15 yrs of best friend, the groom. He didn't want a conventional cake. So I came up with this design. He loves having his photo ehile jumping at the beach, So I included that to the design.
The topper was made of fondant. It was made to look like the couple. But I had to make the bride slimmer than the real person to make her happy.
There was a lot of challenges along the process, but I tried my best to overcome them. At the end of the day, the groom was so happy with the cake. And that what matters most for me.
fondx fondant belgian chocolate fondant tools americolor gels wedding cake hand painted adventure beach wedding cake chocolatecake
2