Cake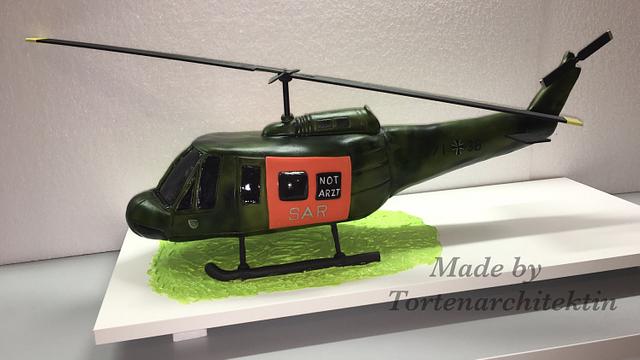 Helicoptercake SAR 71
This is my daughters birthdaycake.
The german rescue helicopter SAR 71.
She loves helicopters and wants to become helicopterpilot when she is grown up.
It's made of orangecake and ganache, covered with Renshaw Extra Fondant and coloured with Airbrush.
The tail is made with ricecrispies and the rotorblades are made of balsawood.
The cake was nearly 80 cm long.
Hope you like him!
renshaw extra airbrush gravity cake helicopter cake 3d cake carved cake gravity defying cake
1