Cake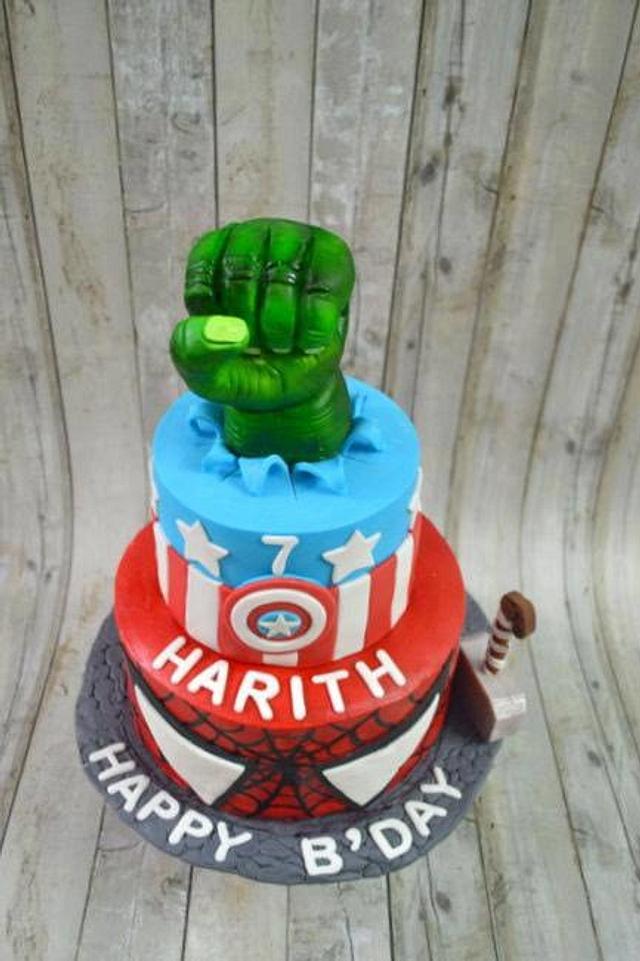 Avengers Cake
Avengers Superheroes themed cake for a Superboy for his 7th birthday. My first try using rice krispy treats (The hulk fist). The boy just loved the cake.
The bestest of this all is that the client was none other than my own cake tutor who completely had the trust (daring i would say) in me that she ordered this one for her own son's birthday!!! Overwhelmed :')
Hope you guys like it too!
dark chocolate orange mudcake dark chocolate ganache fondant edible colours edible glue rice krispy treats fondant tools smoother palette knifes avengers cake superhero cake hulk fist super heroes cake
3