Gauri Kekre
Li'l White Oven
Https://www.facebook.com/lilwhiteoven
Thane, Maharashtra
Name of the cake: VENUS – MAKE A DIFFERENCE
I have two gorgeous daughters, that we all love. They are God's gift to us. But when I had my daughters, I was often horrified to have some people expressing sympathy for having girls. This is my answer to them.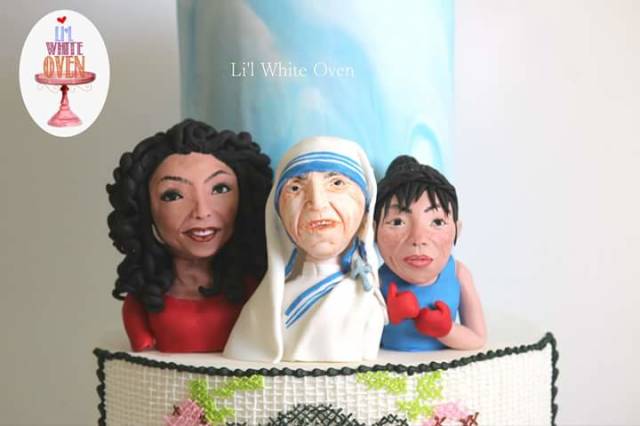 Girls and boys are equal in every sense, that each should be presented with equal opportunities and rights. Empower your daughters, just as you would your sons, and they will one day make you proud. The world has seen many game changers in different spectra of society, that have been women. Give your child the gift of confidence, and she may be a game changer too.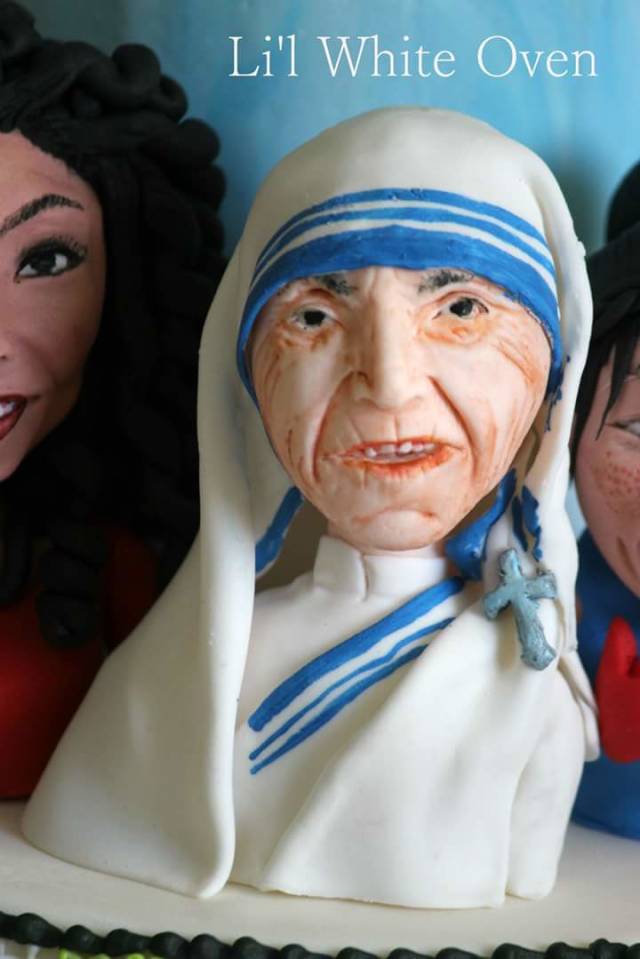 There are many women today we can look up to but the inspiration for this cake has come in the form of three women I admire the most. Oprah Winfrey, Mother Teresa and Mary Kom. They each brought about a change in their own way.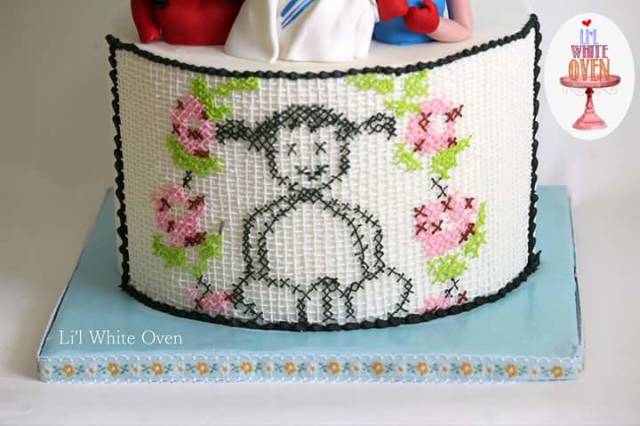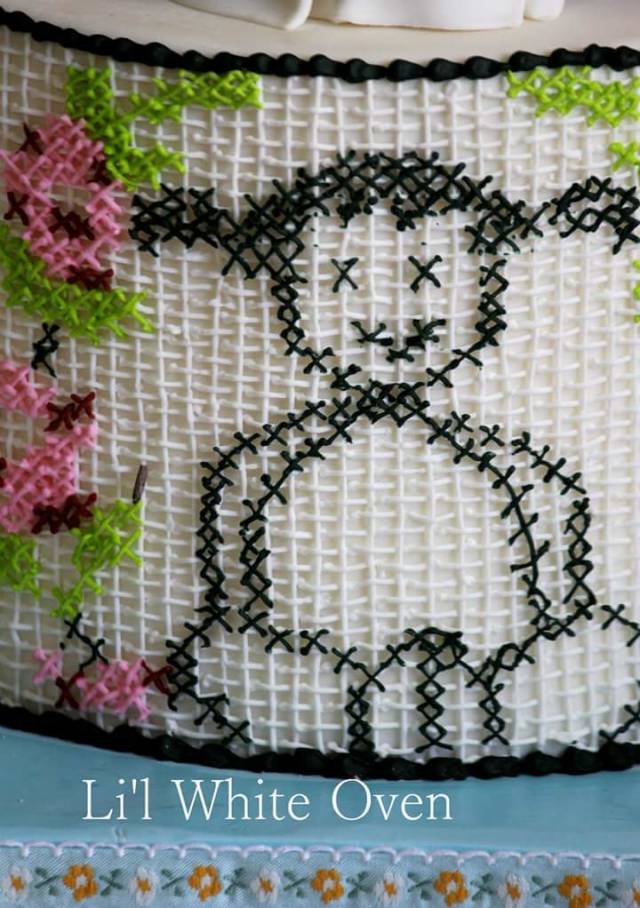 The base tier shows cross stitch, one of the most beautiful craft forms that I learned back in school as a child. The cross stitch has been made with royal icing.