This is Samera and Nadeem's Wedding Cake. Samera loved one of my off the shelves design for this season but she want it to customize it for her wedding as well as adding some more cake as she had 300+ guests to feed on the Day.
Elisabeth served as the to go design for the 3 top Tiers and I added a red bottom tier with edible lace and pearls to go with Samera's dress. I also added some red to the peonies centres to go with the whole theme. It is, by far, the tallest Cake I have made at a little over 2ft, so much so I had to transport it in two. Also I had a couple of accidents and near misses while making it. The Bud fell into hot water while I was steaming it!!!!! I was quick to take it out but for everyone out there, I put in practice the low oven-wet SFP/Gumpaste and left it for 20mins and it DID work, it dried and as you can see I used it. Then, I dropped the middle peony!!! [I know! I know! HELL ON EARTH!] and had to re-do the outer petals and that's why they look misplaced/wide open and to top it all , I literally caught the other one and leaves mid air after tripping and sending them flying!!! hahaha!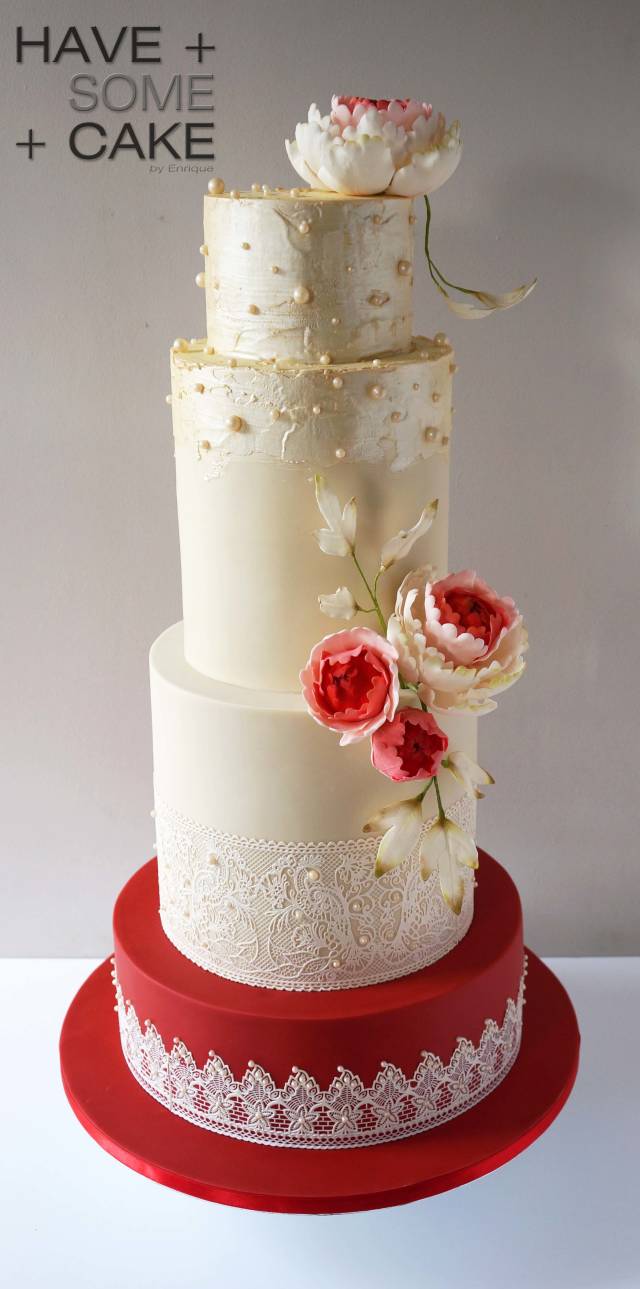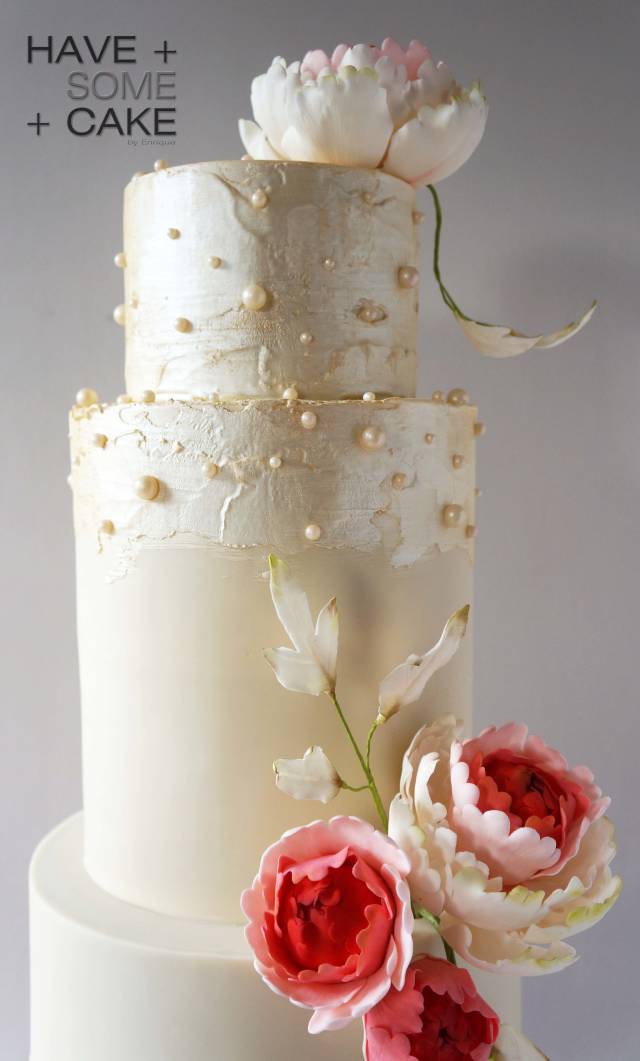 Hope you all like it! I am just glad it didnt all end in a major disaster!!!