Brooke and Ed got married about a week ago in a gorgeous English Country Hotel [more like a private B&B ] and from the moment we met she had a very set idea of how she wanted her day to be : modern, minimalist, different. I have to say, I wasn't her first choice for the Cake but I didn't complain and actually felt completely humbled and honoured when she told me who I was being second to, who I needed to measure up to! which was stressful !!! But she was all full of encouragement and praise. They didnt want strong colours and although I must say I would have gone for a darker shade of blue, I stuck to her colour scheme and then this cake was born. I see it as understated coolness and after checking the venue and the colours the cake fitted perfectly. She had loads of copper elements and loads of greenery in her decor [ eucalyptus and succulents ] so we incorporate it into the cake.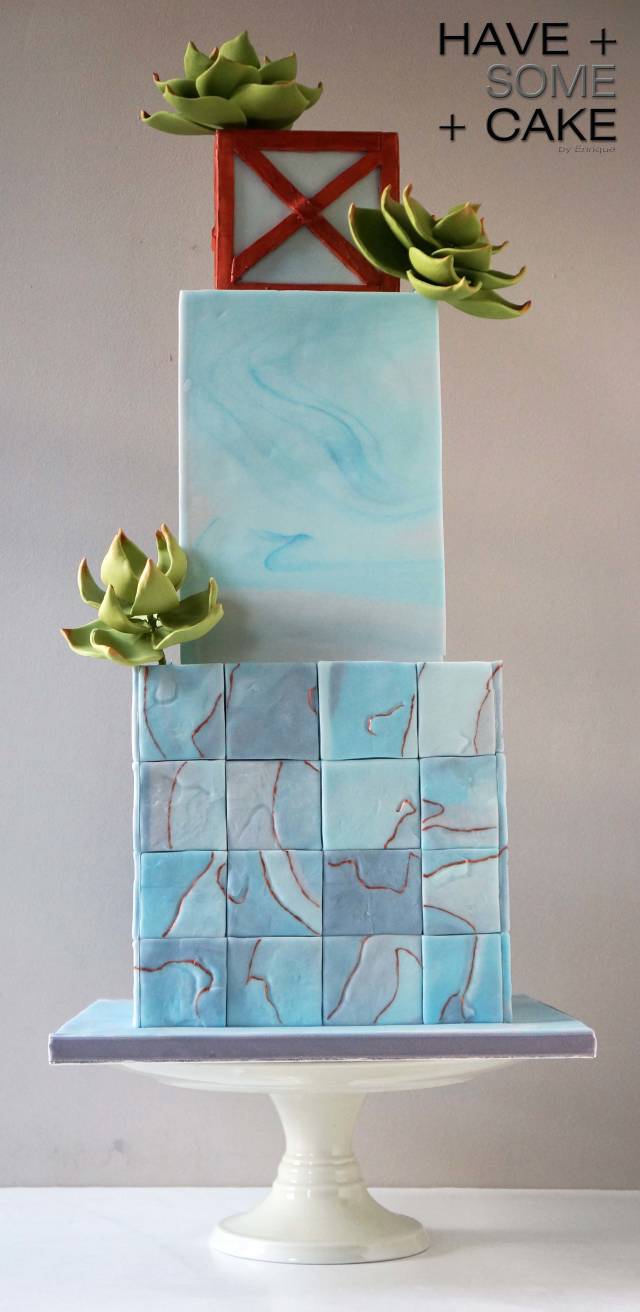 The bottom tier is an 8×8×8 cube covered in texture marbled tiles with 3 differEnt colours and copper accents arranged in an irregular pattern. The middle tier is an extended double barrel marbled effect 6×6 tier and the top tier is a 4×4×4 cube with an overlaid structure pattern painted in copper.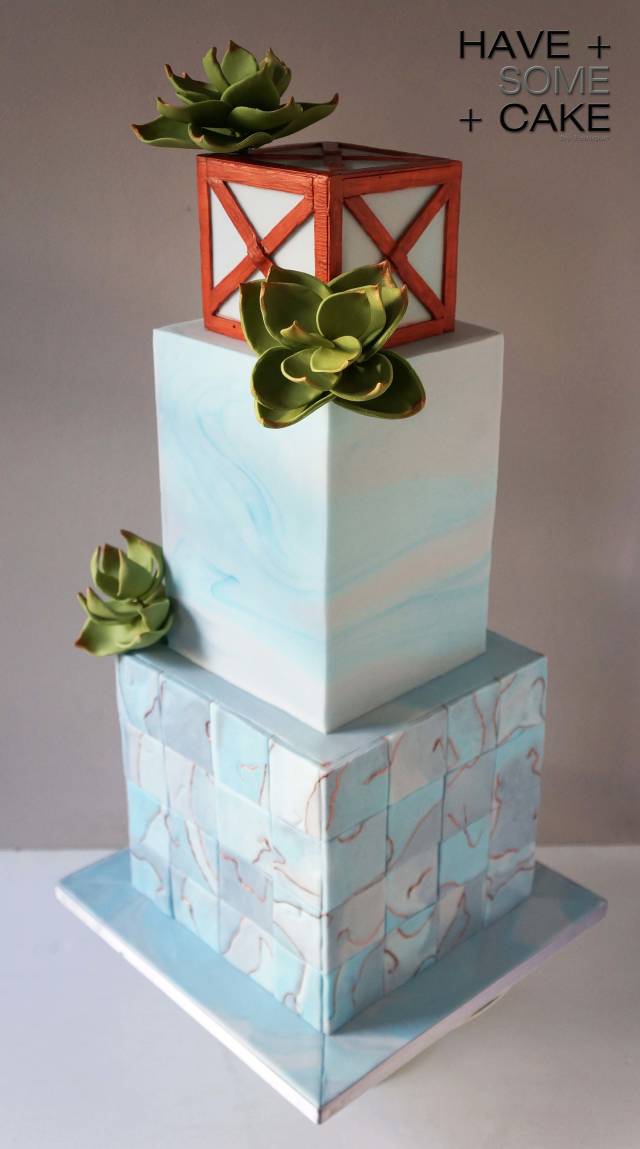 So a lot different for me but not so different from what I do. Like Vietnamese say "SAME SAME BUT DIFFERENT"
Hope you like it!