Cake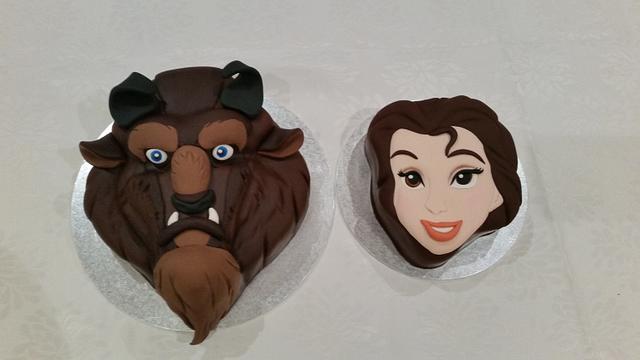 Beauty and The Beast
I started making cakes due my my son's allergies and will often ask the children's parents of kids having parties he is invited to if they would like me to make the cake. This Mum got something special! She was going to order a 2 tiered cake with trinkets put on top and was blown away when I turned up with her daughters favourite characters for her princess party!
Again thanks to Zoe's Fancy Cakes YouTube videos I created my best work yet following her tutorial.
I was myself beside myself with excitement… seeing what I really can achieve! I feel like a real cake maker with these ones :)
My next challenge is to do a sculpted cake not following a tutorial but take the skills I've used and apply them….I'm doing it for my son's best friend's birthday next weekend stay posted.
I'm also posting my cake journey on FB @MichellesSugarArt
sculpted cakes beauty beast beauty and the beast zoes fancy cakes youtube
4