Cake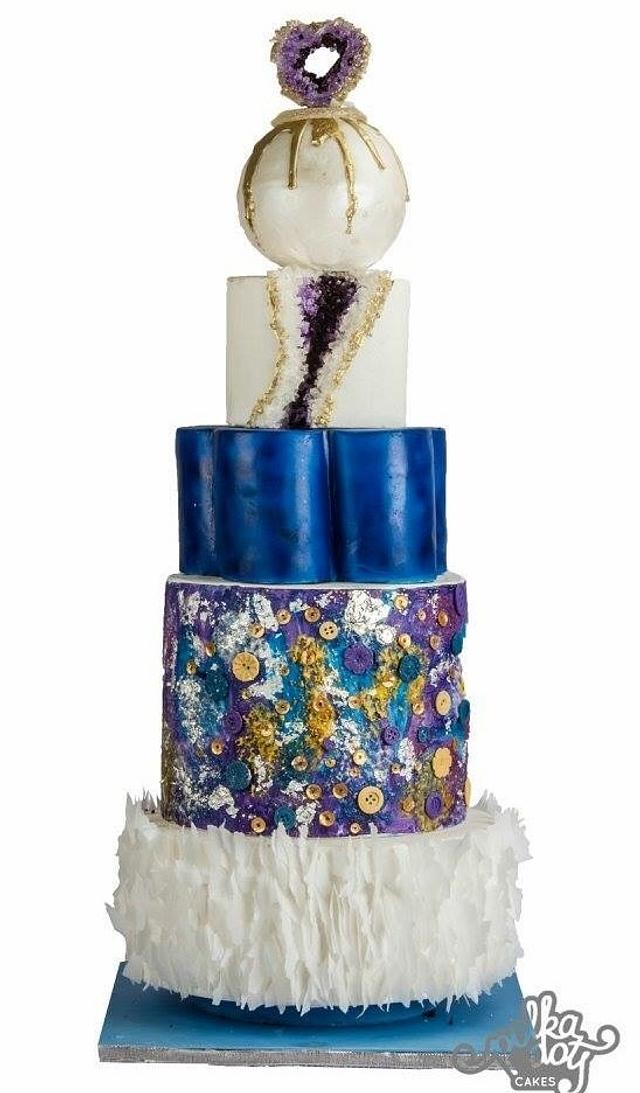 Contemporary Cake
This stunning contemporary wedding cake is named and inspired by the simple "Joy" and"vibrance"of a newly married couple, it speaks of experiencing something that pleases the eye, warms your heart or soothes the soul. I included in it a variety of geodes which are those rocklike mineral formations that split open to reveal beautiful swirls of multi-hued crystals,rich textures, deep colours and lots of light letting the natural beauty formation.
In mixed media tier I used different techniques,mediums and colours by layering and blending to create distinct textures.
To add it innocence,purity and delicacy the bottom tier is kept white and light as a feather.
This cake took about 30 hours to create with several more hours of planning involved prior to making the cake. I knew I wanted to create a show stopping cake and used the heart geode cake topper as the focal point creating an awe-inspiring visual experience for everyone.
Thank you pdca for all the support.
fondant edible glue craft knife rolling pin rolling mat #weddingcake geode #blue gold
71