Cake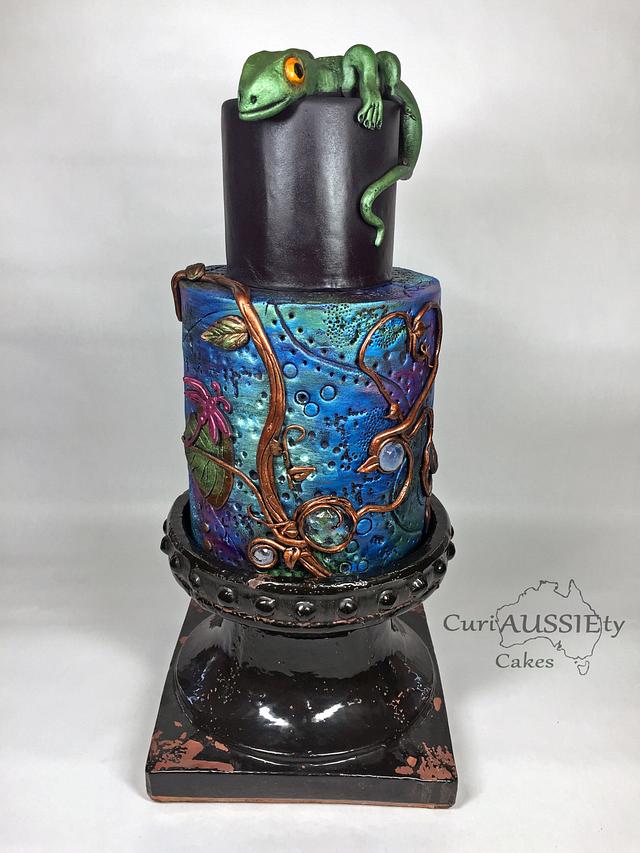 Mad about metallics!
I am so in love with Trucolor shines that I had to make an entire cake around them. They create the most magnificent metallics, I used their midnight blue for a full tier on my sons wedding cake and the purple on a graduation cake I just did.
This is my new class called "mad about Metallics" and I cannot wait for students to get too try them. They are truly so easy to use you just add a few drops of water into the powder, wait a few minutes for them to hydrate and you are good to go and the best part is they are completely all natural. I added the little Isomalt gems and my lizard on top for a little fun!
satin ice fondant trucolor shine paints simi cake isomalt innovative sugarworks sugar shapers metallic metallic finish curiaussiety cakes fun cake lizard tropical cake unique cake artistic cake
50