Non traditional Asian Wedding Cake. I did her hand painted engagement cake last year and she loved it so much, she ordered something similar for her wedding which was 31 May 2016. all three tiers are 6" high |(10", 8", 6") Rich Chocolate torte cakes filled with whipped chocolate gananche buttercream. Hand-painted using cocoa butter and sugar flowers. The pics below are other views including one pre assembly, you can see the supporting cake dowels
I haven't got great photos due to the pink lighting they had on, so difficult to take decent pics, but bride has promised pro pics at some point for me.
The cake took one day to paint. One day to bake, one day to cover, one day to paint (16 hours)
The other side of this story is I was extremely ill at the time… this happens to us all and we just have to get through it. :) …. and not only that, I had to drive to London and back on only one hour sleep to assemble. (a round trip of 8 hours in horrendous weather conditions) Scariest delivery ever and had guardian angels watching over me that day. I will never do that again. Live and learn.
Suffice to say, I am back to good health after 5 weeks of a complicated virus.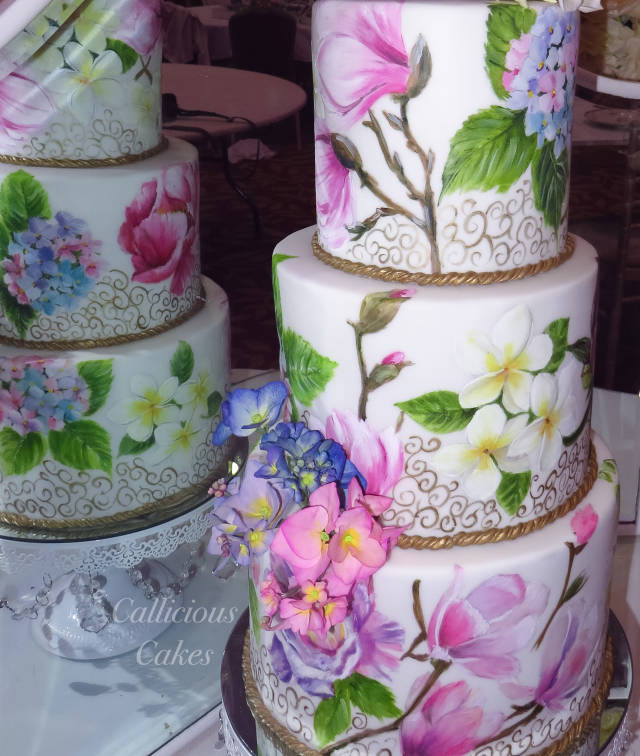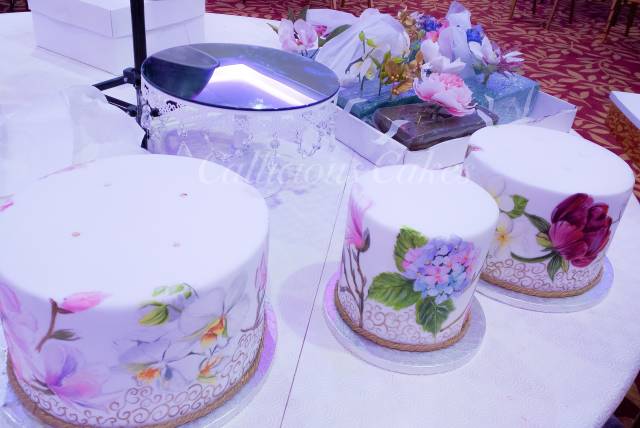 You must never limit your challenges, instead you must challenge your limits